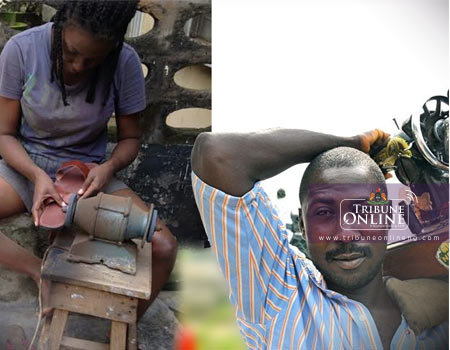 President of Vocational and Technical Educators of Nigeria, Prof. Patrick Egbule, has identified the acquisition of vocational and technical skills by Nigerians as the panacea to the economic recession bedevilling the country.
Professor Egbule said the acquisition of vocational and technical skills by Nigerians can speedily boost the economy and restore its growth level.
He stated this at the weekend in Calabar at the close of the 25th International Conference of Vocational and Technical Educators that held in the University of Calabar.
The University don said that the recession is due to over dependence on importation of virtually everything into the country which put pressure on the dollar making it scarce and increasing its value vis-à-vis the naira.
He said the theme for the 2017 annual conference, "Repositioning Technical and Vocational Education for Post-Oil Boom Economy" was thoughtfully chosen with the goal of providing a forum for tertiary institution educators, professionals, administrators and technical education practitioners to " meet and brainstorm on mechanisms to strategically reposition technical and vocational education play its vital role of building skills and capacity in Nigerians to boost productivity, stop recession, reduce unemployment and poverty in the post-oil boom economy in Nigeria."
According to him, recent experiences have shown that it is human capital rooted in skills development that determines the wealth of nations not just possession of abundant natural resources which explains why a country like Japan with virtually no natural resources has one of the largest economy in the world, while oil-rich countries such as Venezuela, Nigeria and Gabon are debt-ridden.
"Thus, the human resources aspect of development should be appropriately refocused because it is capable of helping Nigeria achieve agricultural, technological and overall economic boom," he stated
He said industrial and economic advancement is in the country can become effective with skills in technical and vocational education which can galvanize micro, small and medium enterprises sector.
"The time is now for every Nigerian to be equipped with saleable skills with which they can contribute to society through meaningful work, especially in a post-oil boom economy. Our way out of recession lies therein."