Telling a tale of 2 twisted sisters
A review of Oyinkan Braithwaite's novel, My Sister, the Serial Killer by Onome Onwah.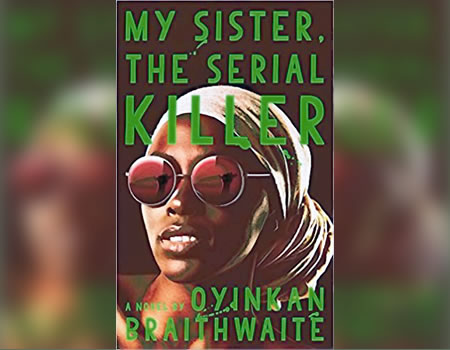 Oyinkan Braithwaite's book, my Sister, the Serial Killer, was on the 2019 Booker prize longlist. The beauty of the book is in the fluidity and simplicity of the story. Crime fiction is not an easy one to pull off let alone one that incorporates a chilling and thrilling psychological depth. The story speaks largely about mental health and family dynamics.
The book focuses on the relationship between two sisters (Korede and Ayoola) who have an abusive father and grow up resenting him. Korede and Ayoola are close but the relationship is more parasitic than it is symbiotic (with Ayoola being the parasite). Korede's protection of Ayoola stems from her constantly having to defend Ayoola from the high-handedness of their father. She protects Ayoola from going to prison by cleaning up her murders.
Rumbling in Senate over recruitment scandal in FIRS, NDLEA, others
It is a beautiful story as it is dark. The dark twists rise more towards the end when Korede makes the ultimate sacrifice. She sacrifices her love for Tade on the altar of sisterhood. The story gives credence to the popular cliché that 'Blood is thicker than water.'
The book is not a long one and is very precise. The characters are well built and their experiences are relatable, that is, jealousy, low self-esteem, feelings of entitlement, fear, love, hate, desire and passion. There are several themes but domestic violence is one that fuels the whole crisis. The two girls and their mother live under a draconian father and that is enough to mess up their psyche.
It is written in a first person style of narration and with the colouration of Nigerian English. The language skilfully conveys emotions making the reader fully immersed in the story. It is a good book and I strongly recommend that you read it.