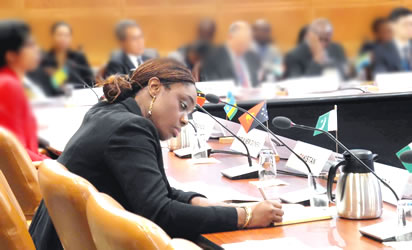 There was much conviviality inside the auditorium of the Federal Ministry of Finance, Abuja this week during the monthly meeting of Federation Accounts Allocation Committee (FAAC) as a total sum of N797,931,474,683.06 was shared among primary and secondary beneficiaries.
It was the first time since the advent of the present administration in June 2015 when such a huge amount was distributed.
Details of the distribution as obtained by Saturday Tribune shows that Akwa Ibom tops the list of states with N16,726,776,029.62, closely followed by Lagos with N16,265,298,131.78.
Rivers got an allocation of N15,168,506,639.25 while Delta got N12,297,594,269.97
At the bottom of the list are Cross River with N6,075,302,247.24; Osun N5,930,031,502.23; Gombe N5,662,612,442.27; Ekiti N5,539,779,370.52.
The sums represent allocation to the states and their local governments and were pulled from statutory allocation, value added tax and stabilisation account.
Also, the Federal Government got N272,837,889,621.7 for June allocation shared in July.
It would be recalled that states last week were paid  the second tranche of their Paris/London club debt over-deduction.