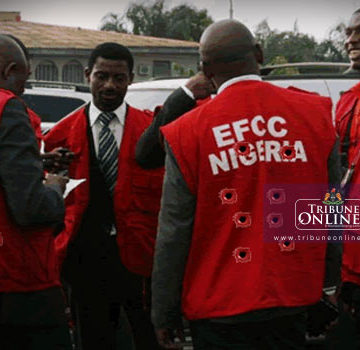 THE  economic and Financial Crimes Commission on Monday told Justice A A Akinloye of a Federal High Court sitting in Lagos that it has no more witnesses to call in its case against embattled Senior Advocate of Nigeria, Rickey Tarfa.
Tarfa was arraigned before the court over allegations of bribery and attempt to pervert the course of justice.
The prosecuting counsel for the EFCC, Mr  Rotimi Oyedepo, told the court that it had no more witnesses to call against Tarfa.
The EFCC had called six witnesses, who testified against Tarfa in the trial which began in March last year.
Responding to Oyedepo on Monday, Tarfa's lawyer, Mr Jelili Owonikoko (SAN), sought an adjournment to enable the defence to analyse its case and decide on the step to take.
Consequently, Justice Akintoye adjourned till November 16, 2017, to hear from the defence.
---
---