Report robbers, fraudsters using PoS to us, we will take swift and appropriate actions —Lagos police
•Why PoS criminals are difficult to trace —Banker, operator, Telco expert •What affected customers must do —CBN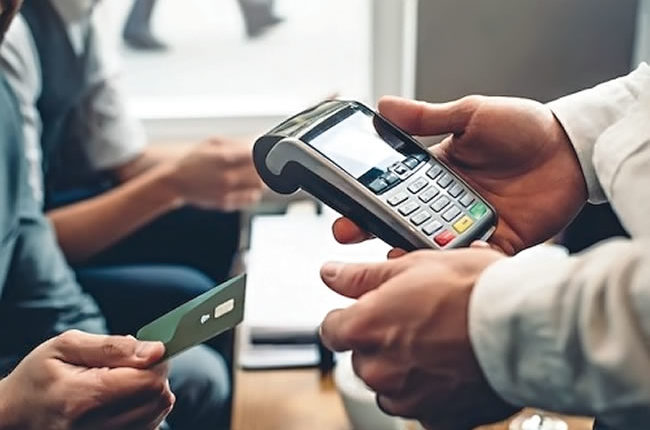 Saturday Tribune investigates growing cases of robbers and fraudsters using PoS to clean their victims out. CHIMA NWOKOJI, SUBAIR MOHAMMED, LEKAN OLABULO and LANRE ADEWOLE report their findings.
POINT of Sale, popularly known as PoS, machine is reportedly becoming a choice tool for robbers in Lagos State who now use them to steal money from people's bank accounts through their credit cards and PINs. Fraudsters are also reported to be evolving new tricks to rob users, particularly PoS machine agents.
But the police have asked the people of the state to rest assured of their intervention in the event of any such occurrences. According to the command, once it is promptly furnished with the reports of such crimes, it would take swift and appropriate actions.
The image maker of the state police command, Adekunle Ajisebutu, who gave the assurances while reacting to the reported increase in the PoS-related robberies and frauds, urged victims to always report such incidents to the police.
Ajisebutu, a Chief Superintendent of Police, insisted that the police in the state had been able to reduce crimes drastically in the state
He said: "As for fraudsters, citizens are advised to make prompt reports to the police to enable us take appropriate action.
"The crime rate in Lagos has drastically reduced since the assumption of duty by the Commissioner of Police, Lagos State, CP Hakeem Odumosu. A few cases of robbery in traffic are just isolated cases and they have been addressed. Some of them have been arrested and charged to court while security has been beefed up to curtail such incidents and others throughout the state."
Robbers can only be traced to registered firms –Banker
While officials of banks would not speak on record on the controversial subject, a top banker with a new generation bank explained that PoS machine is issued by merchants, companies or banks, adding that a fraudster or robber could be traced to the company's name with which the PoS is registered.
The banker said: "For the PoS registered with banks, the robbers can be traced through the account number it was registered with. For those obtained from or registered with the bank, it takes two weeks from the date a complaint is lodged for the banks to conclude investigation.
"The bank would provide the name of the owner of that particular PoS or the name of the company that owns it. But that is where the bank's duty stops. It can only provide this information to the customer; it is now left for the victim to take the information to the police for arrest and prosecution.
"If it is bank-to-bank transfer that the fraudster has made, then the bank will block the fraudulent account and put the person on a watch list or blacklist the customer's Bank Verification Number (BVN). The problem is that most victims do not bother to report."
The source mentioned another kind of fraud where the fraudster uses an online application downloaded from the internet to defraud PoS operators.
She said there was a fraudster who was in the habit of going to PoS operators to withdraw money.
"After he is done with POS operators, he will access his own bank through a firewall application to inform the bank that he made a transaction, which failed. He would tell the bank that he had bought certain things and the goods were not delivered to him so he wants the transaction cancelled and the money returned to his account. He would go back later and withdraw the reversed amount.
"One PoS operator just noticed that each time he had transaction with the fraudster, the transaction would be reversed. That means that the PoS operator kept losing money.
"In those cases, the bank was not sure but sent emails to the affected PoS operators. When the operators did not respond, it then reversed the transaction and paid back the customer because it did not receive any response from the PoS operators it emailed. But luck eventually ran out on him as he was traced, identified and arrested," she stated.
Why crooks get away –Operator, Telco expert
A PoS operator, Temilade, told Saturday Tribune that e-crimes aren't easily traceable because of how the operation is configured.
According to her, there are two kinds of PoS machines, namely traditional and android. According to her, the traditional PoS prints receipt at the end of every transaction either successful or not but the android PoS only prints out successful transactions, which can easily be manipulated.
She disclosed that the android version is the kind being used by armed robbers because it gives no details of the transactions carried out on it. She also said it is easy to get away with financial crimes committed with the use of PoS machine because the SIM that is attached to the PoS account with which the agent receives bank alert for every transaction is different from the SIM that is used to operate the machine.
She said: "A PoS machine fraud is traceable only if the SIM in the machine is the same as the SIM with which the agent receives transaction alert from his bank but this is not the case. A PoS agent can register with Airtel SIM and operate the PoS machine with a Glo SIM. This is one of the reasons a PoS fraud cannot be easily traced."
In his reaction, Country Coordinator, Alliance for Affordable Internet (A4AI) and former president, Association of Telecommunications Companies of Nigeria (ATCON), Mr Olusola Teniola, said most bankers are trying to understand how certain systems in the electronic payment landscape work and cannot quickly attend to customers that encounter problems while using them.
In a chat with Saturday Tribune, Teniola attributed this development to the inability of operators to test systems before their deployment as well as inconsistencies. In Nigeria, according to Teniola, "we are too reactive. Maybe the systems are tested only in the laboratory and so when launched in the public, we become guinea pigs and even the bankers themselves are trying to understand the system. That is why they can't attend to you immediately because there are errors they can't account for."
Like all mega-cities of the world, crime of different shades is not strange to Lagos, Nigeria's richest and most commercially-viable state. In 2013, when the Central Bank of Nigeria (CBN) was launching the second phase of the cashless project, aimed at reducing direct cash transactions and associated risks, it listed Lagos and five other states – Rivers, Anambra, Abia, Kano, Ogun – and the Federal Capital Territory (FCT), Abuja, as controlling 90 per cent of cash transactions then in Nigeria.
CBN's Deputy Governor (Operations), Mr Tunde Lemo, now retired, also pointed out then that the cashless policy of the apex bank had been successful in Lagos, noting that the number of PoS machines in the state had increased significantly from about 5,000 when the policy took off in 2012 to about 150,000 in a space of months.
Between then and now in the state, the machines, in different shapes, sizes, designs and technological packages, have become so ubiquitous that they can be found in unexpected places being used by traders of all shades.
The banking-made-easy use promised by the CBN is also being embraced by a large number of residents of the state, significantly reducing traffic in banking halls, as people can easily conduct their banking transactions through neighbourhood PoS agents, with affordable commission and spare themselves the stress of hitting the streets and joining queues either in banking halls or at Automated Teller Machine (ATM) points.
But like all good things, the bad is also sticking out as PoS machines are also becoming a choice tool for robbers who now use them to clean out the money in the bank accounts of their victims once they get hold of their credit cards and PINs. Fraudsters are also daily employing new tricks to rob users, particularly PoS machine agents, of their money.
According to the Central Bank of Nigeria Financial Stability Report of 2018, ATMs, Point of Sales (PoS) and Mobile Money were the worst hit regarding e-payment fraud in Nigeria. The apex bank revealed that ATM recorded the highest incidence of fraud with 34.87 per cent while Mobile Money channel ranked second with 28.21 per cent and PoS 19.55 per cent in the year under review.
Three years after, beyond fraud, the PoS machine, mainly designed to protect users from the dangers of moving about with cash, has now become a major feature of armed robbery in Lagos with reports of armed robbers raising the stakes for the users and the banking sector.
e-robbery?
In 2016, residents of Lekki, Ajah and environs, Ogombo, Akasha, along Lekki-Epe Expressway, Sangotedo and environs, reported to the police station in Ogombo about robbers raiding their communities, using PoS machines.
One of the victims, whose family was robbed at Alabeko Estate, Ogombo, on July 12 about 2.30 a.m., said: "After they had robbed a boy working in a fish farm, they tied him with a rope and dumped him at a corner of the house before breaking another door that led to my flat.
"They demanded money, my ATM card and that of my wife. They told me to keep quiet or have my head blown off. They then asked for the PIN and my wife gave them a fake number. We were surprised that they brought out a PoS machine and inserted the card. When they entered the PIN and realised that it was fake, they threatened to shoot me dead if I played pranks with them.
"My wife had to give them the PIN which they immediately confirmed with the POS machine. Sensing that there was about N96,000 in the account, they left us but told us not to come out of the house to avoid being shot. "I had to obey their instruction. After about 30 minutes, they were gone and I came out and called out to my neighbours. The following morning, after I had reported the incident to the police, I ran to the bank only to discover that they had withdrawn N95,000 from my account with the ATM card at a local dispensing point at Okokomaiko about 6.45 a.m."
Lockdown operations
After what appeared like a lull, e-robbery incidents became commonplace last year during the COVID-19 lockdown and peaked with regular reports of the new method of robbery coming from Lagos and neighbouring Ogun State.
The process was said to be usually the same: robbers break into a house at night and with guns held to their heads, victims are ordered to surrender their ATM cards and disclose their PINs, which are then confirmed with a PoS device before the cards are taken away. The robbers then proceed to withdraw as much cash as possible before daybreak, before the incident is reported and cash withdrawal stopped.
A victim, Adeleke Adesola, said robbers who visited his home after collecting his phone got him to surrender his three credit cards and their PINs at gunpoint.
He said: "They pointed a gun to my head and told me to give them the PINs of my ATM cards. They came with a PoS machine and slotted in the ATM cards to verify if the PINs were correct. After they left, I was able to reach out to two of my banks to block my accounts.
"They asked me some questions about my accounts which I answered and they blocked the accounts. The robbers transferred N31,000 from my account."
Another victim, Olumide Abimbola, stated that he and his wife were robbed of two phones and N30,000, adding that they transferred the N10,000 in his bank account.
This trend is also said to be common now in mass transit buses, popularly called 'one chance', where unsuspecting commuters are held hostage, told to surrender their credit cards and disclose their PINs – with the PoS terminal to authenticate the PIN – before heading to a convenient ATM terminal to empty the victims' accounts.
On social media recently, an alleged victim recounted: "Two weeks ago, I boarded a bus from Obalende to Oworonsoki. There were ladies and young boys inside the bus, unknown to me that they were members of a one-chance robbery gang. Since they can longer scam people, they now rob people of their phone and ATM cards. The ladies removed their weapons and brought out their guns from their weave-ons. They collected my phones and ATM cards, used their PoS machine to withdraw my money and dropped me off."
Robbed by PoS clients
A trending story on the social media (which could not be verified) is that of a gang which robbed PoS agents.
The report: "A woman who runs a mini-supermarket and also operates PoS was attacked and robbed by four young men in Lagos. She was in her shop by past 4pm on a Sunday when a young man approached her locked burglary gate, greeted her and asked if she operated PoS. 'Yes', she answered. The signage was outside. The guy said he wanted to transfer 120k if it was possible. 'Yes', she answered. She told him her charges.
"He gave her the money through the openings of her burglary gate. She counted and confirmed to be sure, did the transfer, collecting her charges. A few minutes to 5pm, another young man came for PoS transfer, this time 80k. She did and collected her charges. It was a Sunday, her PoS business was booming. People were coming for transfers and buying stuffs from her store. By 6.30 pm, the third guy came for 50k transfer. She did the transfer and collected her charges.
"By 7:30 pm, the first guy who did the 12Ok, came with a car, parked in front of her shop, came down and went straight to the burglary gate of the woman. He said he wanted to buy 15 packs of can Trophy beer she displayed outside. She told him the price which he agreed to pay. She opened her burglary gate, sent her workers to bring out more packs to make up the 15.
The young man counted money and was about paying but he held on, watching for the coast to be clear enough. The guys in the car came down under the pretext of wanting to load the drinks into their car.
"Immediately they saw the opportunity, three entered the store, pinned down the woman and her two workers. They injured the woman with a machete when she refused to open her safe. She bled profusely and was forced to let go. In all, they took over 650k from her. While the one outside loaded 15 packs of beer into their car. They zoomed off. She was rushed to the hospital, treated for machete wounds, given blood and was admitted."
Tracked and nabbed
The unverified story, however, has a happy ending. The gang was smashed.
It was further reported that: "A few days after the woman regained consciousness, someone reached out to the @Truthfully83 team. The victim was able to identify the main suspect, as the one who did PoS transfer of 120k that fateful day. She was able to get the account number that he sent that 120k to because she records and documents her transfers in her transaction note book with special reference to account numbers and phone numbers for third party alert and transaction references. The phone number he gave that day was wrong, but the account number was okay. It belongs to a girl. After the case was reported to the police, we did our investigation, tracked, traced, monitored and located the girl who owns the account. She was arrested and taken away. She is 19 years of age, and a girlfriend to the suspect. She gave us information about the suspect's activities. He is a Yahoo boy who moves from one hotel to another with his group of Yahoo friends.
"He was trailed and arrested somewhere in Lagos. While the police interrogated him, he confessed, and mentioned his gang members, how they operate and how they robbed the woman. She was not their first victim. They have been scamming and robbing unsuspecting Lagosians, using different local formats.
"They use phone numbers, and bank details of small girls to commit most of their crimes. The 250k that was transferred that day was withdrawn and given to him. He buys drinks and gifts for the girls, while he shares cash with his gang members after every successful operation. They were all apprehended, including the owners of the accounts."
CBN's distress line
While the spokesperson of the apex bank didn't respond to Saturday Tribune's request, a top executive who preferred not to be mentioned because he was not authorised to speak for the bank said that the issue of POS is between banks (as operators) and their customers but the CBN advises aggrieved bank customers to, first of all, lodge their complaints with their financial institutions and wait for "72 hours for resolution, after which you can contact the CBN by sending an email to cpd@cbn.gov.ng, contactcbn@cbn.gov.ng or call +234 7002255226."
He also said that for the CBN to follow up, bank customers are advised to "insist on getting the Consumer Complaint Management System (CCMS) tracking number from their banks after lodging a complaint."