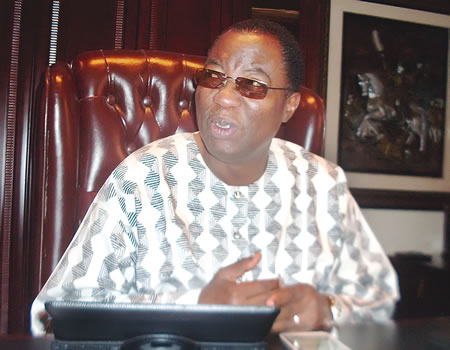 The  Peoples Democratic Party (PDP) has been advised to embark on an in-depth re-organisation of its structure to enable it to regain power from the ruling All Progressives Congress (APC) come 2019 former governor of Ogun State, Chief Gbenga Daniel, who is one of the leading national chairmanship as aspirants made the call.
According to him, the best thing that has ever happened to the political scene of the country is the grass-roots politics initiated, and well executed by the PDP, which enabled it to carry the country along with success for 16 years.
He, however, regretted that since the party dumped its grass-roots style of politics and embraced impunity, its fortunes had continued to dwindle and subsequently denied it victory in the 2015 general election.
Daniel, who stated this, when  his campaign team arrived Gombe State  for his chairmanship bid in the forth-coming national convention, expressed confidence that the party can still get it right.
"What gave our party great success in winning elections in the past was its bottom to top approach, but when we deviated from that and started top to bottom, that is, not arriving at decisions from the grass-roots to the top, we lost out and the result is what we are experiencing today.
"That is why I am offering myself to spearhead this reorganisation of the party to success, and then change the change. We need a powerful driving force for that and I feel I have all it takes following my track record," he added.
The Gombe State chairman of the PDP, Mr. Joel Jagafa, while welcoming the campaign team, assured them that the state PDP would always support any candidate that would take the party to greater heights.