Gowon, Dogara ask Northern Christians to close ranks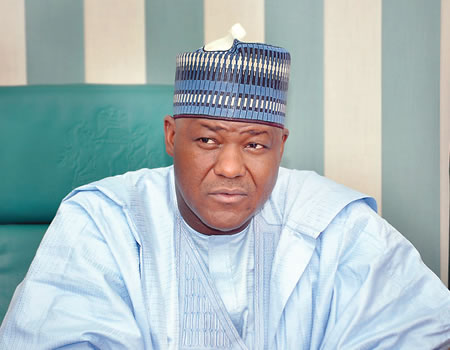 FORMER Head of State, General Yakubu Gowon and the Speaker, House of Representatives, Honourable Yakubu Dogara, have tasked Northern Christians to unite and  speak with one voice on issues affecting their collective well being in the country.
Gowon spoke in Kaduna on Saturday, while officially inaugurating the Congress of Northern Nigeria Christians (CNNC).
Several delegates from the 19 northern states, as well as the Federal Capital Territory (FCT) graced the occasion, with Katsina State, pulling the highest number of delegates on the occasion.
However, the former leader, who was the Chairman of the occasion cautioned the founders of the CNNC not to clash with Christian Association of Nigeria (CAN) in addressing issues concerning Christians in the zone.
"We must work as one, tolerate one another and unite for common interest because without unity among ourselves, we cannot achieve anything and move forward," Gowon said.
In his goodwill message, the Speaker expressed worry over lack of unity of purpose among northern Christians.
He decried a situation whereby emphasise was laid on different denominations and church each Christian belonged instead of striving hard to work in unison, irrespective of denominational differences.
"The problem among christians in the North is lack of unity. Where is the love for God and humanity to make others serve God in us. The highest enemy of church and christian is disobedience," Dogara said.
This was even as he promised to support the CNNC to achieve its aims and objectives, urging that christians to learn to forgive one another in order to enjoy God's blessings.
"To the founders of the CNNC, you should pray for the church, the country and the leadership," he added.
Earlier, interim chairman of the Congress, Adamu Baikie, disclosed that the purpose of the body was not based on any pre-conceived notion but by a desire to serve as a basis to call for the unity of Christains in Northern Nigeria in coformity with the injuction of scripture which says, "That they all may be one"
According to him," we are also committed to creating awareness among northern Nigerian Christains to stand firm against every form of violence, discrimination,and intimidation being meted out to any citizen of this country, above all, work towards the unity and indivisibilty of the nigerian state."