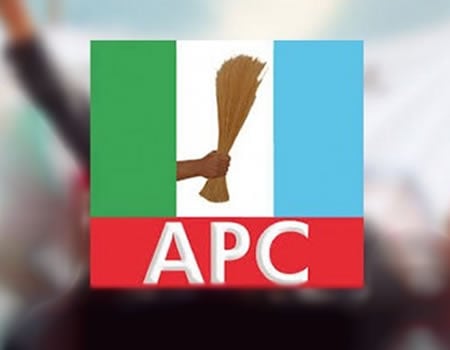 The gale of defection rocking the ruling All Progressive Congress (APC) in Osun State took another dimension on Saturday when 13 elders of the party and a senatorial aspirant, Prince Dotun Babayemi, dumped the party for Action Democratic Congress (ADP) in Gbongan community of Ayedaade Local Government Area of the state.
The list of the defectors include an aspirant for Osun West Senatorial District, Prince Dotun Babayemi, alongside members of the APC Elders Caucus: Colonel Olagoke David (retd); Chief Bayo Ola; Alhaji Abbas Adekunle; Alhaji Demola Jekayinfa; Aduke Raji; Dr Dotun Oyeleke; Adisa Balogun; Alade Alimi; Korede Lawal; Biyi Olaboye, as well as members of the State Working Committee (SWC), local government and ward executives.
Receiving the defectors into the fold of the ADP at Oke Church area of Gbongan, the party's gubernatorial candidate in the forthcoming September 22 governorship poll, Chief Moshood Adeoti, described APC as a party characterised by gross impunity and nepotism.
He said:  "I built the structure of Osun APC, but the leadership style of Aregbesola, who I trusted, caused me to leave the party because of his anointed candidate, Gboyega Oyetola. APC is synonymous with nepotism and impunity. This is caused by Aregbesola's defiant attitude and other decision makers in the party.
"The elders of the All Progressives Congress conceded that the Osun West should produce next governor under our party, but Aregbesola insisted on Gboyega Oyetola. Chief Bisi Akande and other council leaders had reiterated that the ticket should be zoned to the West. Aregbesola and other decision makers of the party insisted that Osun Central should produce the governor shoving  myself, Speaker House of Assembly, Mr. Najeem Salam and Peter Babalola aside.
"The anointed candidate of APC has never been part of government until the present one. I managed the structure of the party and also part of Aregbesola's cabinet for over seven and a half years", Adeoti stated.
But, reacting to Adeoti's claim, the director of publicity, research and strategy of the APC in Osun, Mr Kunle Oyatomi, said though the defectors have the constitutional rights to move to any party, their actions were blinded by desperate ambition.
He posited that: "as regards Dotun Babayemi, he came to APC to achieve an ambition of becoming a senator. There is nothing wrong in having an ambition to become anything. In political system and party structure, there are many positions that you can fight for, even the ones you don't fight for, you can be elected to have. Even, outside Osun State, you can be given other position by the party. At least, we are controlling the national government.
"I am not God, but whatever we have to do, you have to think of where you are going. Can ADP make him a senator? He wanted to be senator; the election into the National Assembly has not come. If you are not a senator, you can be made ambassador; they can pick you to become a minister. We are in control of the federal government. I wonder why people think that once you don't have this, you can just jump out of the house, which you claimed to have built with other people".
"Nobody is denying that Adeoti contributed to the structure of the party in the state, but because of an ambition to become something, you don't just jump out of the party. Governorship seat is one and there were 17 of them that contested and once somebody become the candidate, others must team up with him. They signed paper initially when they were showing interest to contest that they would team up with whoever wins.
"I don't use to engage in homily to those who have made up their minds. There is nothing like impunity in APC. They just wanted to say something because they want to justify their leaving. Where is the impunity in the last seven years when Adeoti was the SSG? He started as the chairman of the party in local government, then he became the state chairman of then Action Congress (AC) before he metamorphosed into SSG for almost eight years. There was no impunity at that time", Oyatomi remarked.