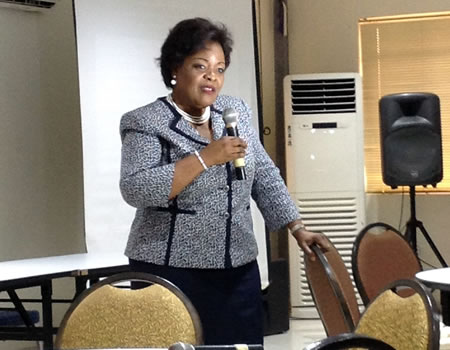 To further boost Oyo State's contraceptive prevalence rate by 12.5 per cent, NURHI said it has renovated and equipped over 48 facilities across 15 local government areas in Oyo State in its drive to create demand for family planning services.
NURHI State Team Leader, Mrs Stella Akinso, who made this disclosure in Ibadan at the organisation's second year review metting, said the family planning clinics were renovated under its 72-hour make over programme.
She said an initial assessment of family planning (FP) clinics in the state found that about 75 per cent of these facilities need to be upgraded and equipped, adding "we did just that."
According to her, "in some centres, the FP room is like a store, so something has to be done. Our 72-hour make over is like a scorecard, people are so excited about it and because of that they are coming up to support FP."
Akinso, who said myths and misconceptions still abound on family planning in the state, urged service providers to stop charging for FP, saying this was a challenge to women accessing this service.
While acknowledging increased political and financial support for family planning services, she stressed that it was important that individuals embrace FP to ensure people live a good life
According to her, "FP will save lives; FP is key to sustainable development and it is important for all of us to embrace FP to ensure that our people live a good life."
NURHI's Deputy Project Director, Mr Olusina Olulana, in his opening statement stated that the review is key to reshaping its programme on escalating FP in the state.
Mr Olulana said that FP needs to be linked to other sectors of development such as agriculture and housing, aside health, adding that this will help address reproductive health gaps in the overall interest of women in the state.
Deputy Speaker, Oyo State House of Assembly, Honourable Abdulwasi Musah, while commending NURHI and its partners on their achievements on FP in the state, reiterated Oyo State government's commitment to health.
Honourable Musah, who declared that many health-related bills, including the health insurance bill had been passed into law to improve the health status of people, also assured that before December, the state's reproductive health bill will also be passed into law.
Meanwhile, Chairman, House Committee on Health, Honourable Silas Okunlola on behalf of the other five NURHI awardees at the occasion, pledged their continuous support and contribution for FP.
He also stressed the need for people at early ages to start to plan how they want their families, adding "they can project what they want their children to be from today."