No communication from Ogun, Ondo over Olokola deep seaport — NPA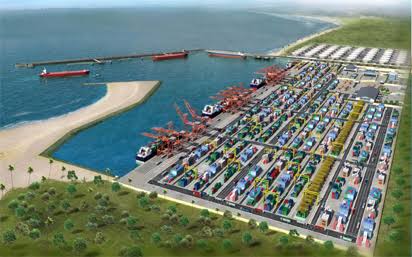 The Nigerian Ports Authority (NPA) has expressed willingness to partner with Ondo State Government on its deep sea port project as an avenue for increased maritime activities to support economic growth.
This is even as the NPA revealed that there is no communication yet between it and the Ondo State and Ogun State governments over the Olokola deep seaport project.
The NPA General Manager in charge of Corporate and Strategic Communication, Adams Jato disclosed this during an interactive session with reporters on the sidelines of a recent public hearing at the House of Representatives on why some ports have not been put to maximal use.
Jato said the NPA has received communication from the Ondo Government in respect of the Ondo Deep seaport project and that agency will support efforts to boost national economic growth, job creation and investment opportunities through port activities
On Olokola deep seaport project, he said there are no submissions to NPA on it for now, either from Ondo or Ogun State Government.
"Ondo State Government has written to us on its Ondo Deep Seaport project and we are willing to partner with them on it.
"There are two ports project being talked about there, one is Ondo Deep Seaport while the other is Olokola Deep Seaport project. For the second one in Olokola which is to be jointly owned by Ondo and Ogun States, no communication has been received for now," the NPA Spokesman stated.
The NPA further told the Ad-hoc committee of the House of Reps that its recent ten percent tariff reduction, corporate social responsibility activities and development of port infrastructures at fairway buoys and berthing areas were aimed at increasing traffic at the nation's seaports.