HEALTH workers have advised that eating breakfast in the morning is a good way to stay healthy, we are advised not to go out on an empty stomach, instead, we should take light meals before going out in the morning to prevent stomach ulcer.
The Nigerian style pancake is a delicious breakfast recipe that is fast to learn, and ready in less than 40 min.
I will be sharing a quick note on how to prepare the Nigerian style pancake. To prepare this delightful recipe, these are the steps to follow;
                                    ALSO READ: Everyone loves cakes! 'Jv' presents her Vanilla cake recipe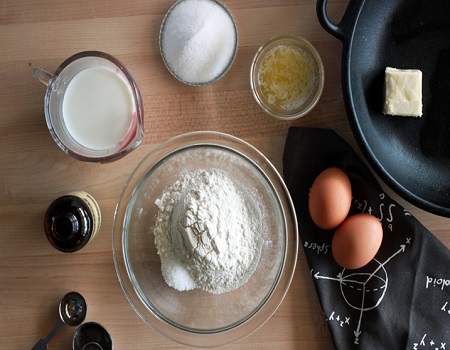 Step1: Add two eggs in a mixing bowl
*1 and a half cup of milk
*3 tablespoons of butter
Then whisk together and set aside.
Step2: Add 2 cups of your all-purpose flour in another bowl
*1 teaspoon of baking powder
*A pinch of salt
Then blend together and make a hole at the middle
Step3: pour in the wet ingredients and mix it together into a smooth batter
Step4: put your pan on the gas/ electric stove
Add 2 teaspoons of groundnut oil into the pan
Pour your mixed ingredients into the medium heated oil
Rotate the pan to evenly spread the ingredients into a round shape
Cook until its solid, then turn the other side and cook for 30/40 secs
Remove from frying pan and serve!
It is a delicious breakfast that can be served with fruit juice or a cup of tea. You can decide to try it out today and am very sure you will not regret it!
NB: You can decide to spice it up with honey.