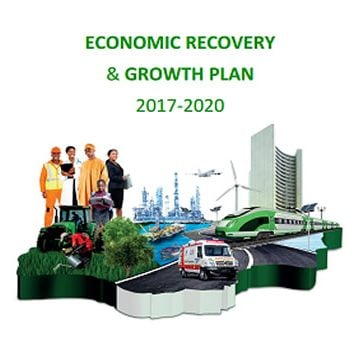 THE Nigerian Employers Consultative Association (NECA) has indicated that the economy remains fragile, hence it urged the Federal Government to strongly implement the Economic Recovery and Growth Plan (ERGP) so that the country does not fall back into recession.
President of NECA, Mr Larry Ettah said the review of the Nigerian Bureau of Statistics (NBS) showed marginal growth recorded in Q2 2017 is weak and fragile.
According to him, "The National Bureau of Statistics reported that the Nigerian educational economy grew in real terms for the first time in 15 months in the second quarter of 2017. However, while the exit from recession is positive, a detailed review of sectorial performance suggests that weaknesses persist and the Nigerian economy still remains very fragile.
"We recommend very strongly concerted efforts in implementation of the ERGP in order to boost confidence of both local and international investors in the Nigerian economy and generate additional investment which appears critical to building a sustainable recovery.
"The report for the Q2 confirmed the dire situation in most economic sectors including manufacturing, trade, telecommunications, hotels and restaurants, construction, real estate, transport and professional services. The report also shows the poor state of our social sector, as revealed by the recession in both education and health. It is clear that policy responses are yet to reverse these unfortunate trends."
He reiterated that government needs to adopt specific, targeted and effective policies to attract and promote private capital investment in the Nigerian economy, especially into infrastructure and industry.
"So far, it does not appear as if the rhetoric in ERGP to make markets work and leverage private capital as the engine of growth has been matched by appropriate policy responses. We retain the review that domestic interest rates are too high for the productive sector and monetary policy must abandon its tightening posture to both reduce interest rates and support better GDP growth."