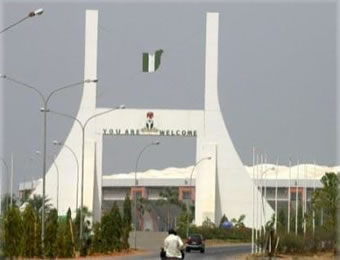 THE Federal Capital Development Authority (FCDA), on Wednesday, disclosed that about N102.3 billion would be needed to complete resettlement of the original inhabitants of the Federal Capital Territory (FCT) to the permanent site.
It said N13.8 billion, out of the money, would be expended on Anagada (5, 000 hectares) meant for resettlement of 84 communities that made up of the present Jiwa/Gwagwa, Idu and Iddo Sarki Chiefdoms, which was yet to commence.
The Executive Secretary of the Authority, Engineer Umar Gambo Jibrin, who addressed newsmen in Abuja, as parts of the activities lined up to commemorate two years of the current administration in FCT, then gave down the breakdown of the funds needed to resettle the original inhabitants of the FCT.
He explained that Apo resettlement scheme, which covered a total area of 450 hectares meant for Garki, Apo and Akpanjanya communities, was at 97 percent completion, with a sum of N2.6 billion paid so far, while a balance of N84.2 million would still be needed to complete and roll out the project.
On Galuwyi-Shere resettlement, Engineer Jibrin disclosed that the scheme covered a total area of hectares with the first phase implementation meant for Utako, Maje, Mubushi, Jabi Samuel, Jabi Yakubu, as well as Kpadna and Zhilu which was about 75 percent completion, saying "to date, the sum of N9 billion has been spent, leaving a balance of N3.2 billion required for its completion.
"Wasa resettlement scheme covers a total of 700 hectares with the first phase of implementation meant for Chika and Aleita communities. This is at about 67 percent completion in the provision of housing. The sum of N1.1 billion will be required to complete this project", he added.
The Secretary pointed out that the resettlement policy within the FCT required the authority to provide houses and infrastructural facilities at the resettlement sites, noting that in the first quarter of 2017, a total of N19.8 million was disbursed to 128 individuals as compensation and presently, a lot of valuation of compensation of structures were ongoing, while some that were completed were awaiting confirmation or approval respectively.
According to him, the valuation for compensation in the acquisition of the rehabilitation and expansion of the outer Southern Express way (OSEX from Villa round about to Ring Road 1 junction is also awaiting payment to tune of N225.1 million is ready for payment on structures for the proposed Nyanya New Motor Park.