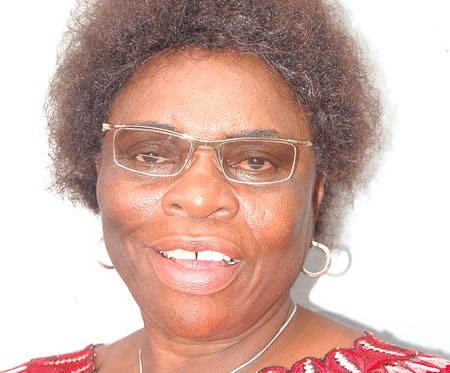 AS part of Nigeria Tribune's efforts towards assisting  parents make informed decisions as regards schools that can build a child up academically and morally at affordable fees, irrespective of his learning challenges, we present the Saint Isabel Group of Schools, located at Benjamin  area, Eleyele, Ibadan, one of the reputable private primary and secondary schools in Oyo State.
The establishment of Saint Isabel Group of Schools; the Nursery and Primary, as well as Saint Isabel Comprehensive Model College, was borne out of the desire of the founder/proprietress, Mrs Alaba Pinheiro, to contribute her quota to the development of education in Nigeria.
On February 2,1983, Mrs Pinheiro sought government's approval to operate nursery/primary school in Oyo State, having put in place what is required to run a standard school located in a serene and conducive learning environment and with modern teaching and learning facilities to produce future leaders for Nigeria and the world at large who will be self-motivators, self-reliant citizens in the society.
Within a short time, the school became  famous, especially in the South-West, for discipline and academic excellence, and has won several awards in various competitions both at the state and national levels in the country.
For instance, the primary school came top in Mathematics in Oyo State during the 2017 Mathematics Association of Nigeria (MAN) nationwide mathematics competition, and the  seventh best in the federation in the finals of the competition held at the Yaba College of Technology, Lagos.
The success story of the primary arm of the school gave birth to the secondary school, Saint Isabel Comprehensive Model College, on September 24, 2007.
Since the take-off of the college, it has won several awards in different inter-school intellectual competitions, among which are: MAN Mathematics Competition, Mathematics and Science Olympiads, Cowbell National Secondary Schools Mathematics Competition, NNPC Science Competition, Ministry of Education Science Competition, National JETS Competition, and PTDF Literary Competition.
In the just-concluded Unified Tertiary Matriculation Examination (UTME), the highest score recorded in the school was 303, while many other students came very close to the mark.
Some parents and old students who spoke with Nigerian Tribune confirmed the standard of the schools.
Mr Musliu Lawal, a parent, said: "I had already bought the admission form of a certain school, which I considered to be of standard when a colleague told me about Saint Isabel Group of Schools and their unique educational qualities. That was how all my children found their ways to Saint Isabel Group of Schools.
"The quality and the efficiency of the teachers, the zero tolerance for examination malpractice, and the prudent management of the school by the proprietress put the schools above all others in the state.
"My daughter who had her primary and secondary school education at Saint Isabel Group of Schools graduated with First Class Honors in Mass Communication recently," Mr Lawal said.
Speaking in the same vein, Mrs TosinJegede, expressed appreciation for the sacrifice and efforts of Mrs Pinheiro and the teachers towards ensuring quality education in the school.
According to her, her daughter who is still in SS2 at the college scored 227 in this year's UTME.
"Saint Isabel Model College is good academically, and inculcates moral discipline in its students," she said.
Another parent, Mr O. Abe, also stated that all his three children attended Saint Isabel Nursery/Primary School and the Comprehensive Model College because of the high academic standard in the schools.
He said one of them secured a Federal Government scholarship into the Gifted Children's Academy, Suleja, and is currently a medical student at the University of Ibadan.
"Saint Isabel is a gateway to academic excellence for any parent who desires the best for his/her children," he concluded.
Yet another parent, Mrs Akanke, confirmed that at Saint Isabel Schools, students/pupils' interests and commitment are aroused through systematic delivery of knowledge in a serene and highly conducive environment.
According to her, the mastery of the subject matter by the teachers is not in doubt, and there is emphasis on discipline as a hallmark of academic achievement at the schools.
Princess Stella Olaniyan, another parent, told Nigerian Tribune: "My three children got admitted into Saint Isabel Private School in 1997, and got the best academic background any parent would wish for their children.
"Today, my son is a Second Class Upper Division graduate of Accounting. My first daughter has a Bachelor of Science degree in Business Administration; and the last girl is now a lawyer."
Some of the old students' comments about the schools are also very impressive.
The  president of the Old Students Association, Demilade Ogundele; and his deputy, Mrs Olayinka Adegbite, confirmed that they were well-groomed in all that matter in primary school education, such as basic literacy, Mathematics, English language, Quantitative Reasoning, Verbal Reasoning, Phonics and Primary Sciences.
"We were high fliers at competitions we participated in," they affirmed.
"I can never forget Saint Isabel Private School in a hurry. It equipped me with everything I needed to excel in the future. As a former Head Girl of the school and now a researcher and a Ph.D student in one of the best universities in the world, I have received both local and international awards. But my root remains Saint Isabel Group of Schools,'' said Mrs Adegbite.
Inioluwa Adegbola, an old student of the school, also said: "When I think of the most distinct phase of my life so far, Saint Isabel comes straight to mind. I look at the person I am becoming, and joy swells in my heart at the high standard which is only as a result of my solid foundation at Isabel.
"Saint Isabel is the source that stirred up the 'me' on the inside, preparing me for the greatness that I have started to live."
To OlamideJaiyeoba, a medical student at the University of Ibadan and an old student of Saint Isabel, "Saint Isabel is not just a school; it is a place where potentials are harnessed.
"I had no idea how much impact Saint Isabel had on me until I met with other students from other schools. Every student who has passed through this great school, Saint Isabel, should consider it a great privilege.
"Thank you for bringing out the 'me' I never thought existed. People ask who we are, we say boldly that we are products of Saint Isabel Comprehensive Model College; and like candles, we light the way for others to see."
---
---