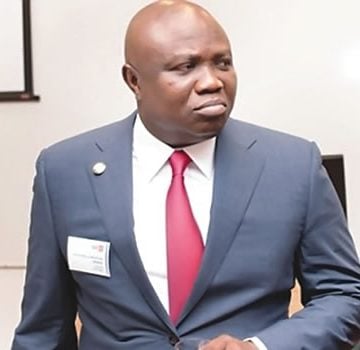 LAGOS State government has reiterated its commitment to achieving the objectives the renewed Ikeja Model City Master Plan originally conceived to address infrastructural challenges in the capital city.
The State's Commissioner for Information and Strategy, Mr Steve Ayorinde, said this on Sunday in a statement made available to newsmen.
He reiterated that Governor Akinwunmi Ambode was desirous of making Ikeja a model city and would leave no stone unturned in actualizing the relocation of the Computer Village to the new site in Katangowa, Agbado Oke-Odo Local Council Development Area in line with the reviewed Master Plan.
According to Ayorinde, the Ikeja Model City Master Plan designated the present Computer Village for residential use, saying that the government would adhere to the plans to make the area more organized, serene and habitable.
The commissioner explained that the state government had not issued any permit to any individual or organization for the construction of an ICT specialized mall directly beside the newly built Ikeja Bus Terminal, adding that such move was not in sync with the state government's regeneration plan for the capital city.
Ayorinde said as a sign of the state government's genuine commitment to the relocation of the Computer Village from Ikeja to Katangowa, the take-off of the Katangowa project was already in its final stage of implementation, pointing out that the government was working round the clock towards ensuring its speedy completion.
He disclosed that the government had met with the executive members of Computer and Allied Products Dealers Association of Nigeria (CAPDAN) where it reiterated its commitment to the relocation plan.
The commissioner, while urging the general public to disregard any insinuation that might be suggesting the possibility of a spurious ICT mall, stated that the current administration in the state acknowledged the entrepreneurial spirit of hardworking Lagosians who were contributing their quota to the growth and development of both the formal and informal sectors and would, therefore, continue to do its best to support their endeavours.