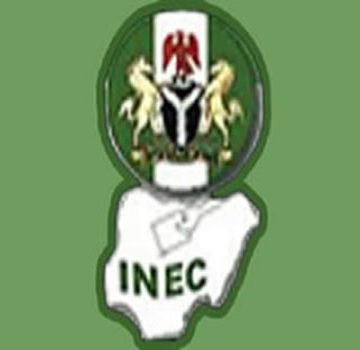 THE Independent National Electoral Commission (INEC) has called on stakeholders to ensure good conduct and orderliness during the 2019 elections.
Prof. Francis Ezeonu, the Resident Electoral Commissioner (REC) in Imo, gave the advice on Saturday during a sensitization visit on voter registration with members of his team to Isiala Mbano Local Government Area of Imo.
He said that the days of ballot box snatching, falsification of results and harassment of electoral officers were gone as all results would be transmitted electronically as soon as counting of votes were over.
Ezeonu warned stakeholders such as polling agents, local observers, voters and politicians to play the game according to the rules to ensure smooth conduct of the polls.
He said that plans were underway by INEC to establish an Electoral Offences Commission with a tribunal to tackle all electoral offences and secure conviction.
Ezeonu highlighted the benefits of the voter registration exercise and urged participants to ensure they carried the news to the grassroots for mass turn out of people.
He assured that the card reader machines had been improved upon and would be successfully used in the coming elections without the anticipated problems.
According to him, voters' registration could be used as a means of confirming census figures as well as used by politicians for community development.
Earlier, the Electoral Officer in Isiala Mbano Local Government, Mr Emeka Okike, gave a progress report of the Continuous Voters Registration (CVR) and Permanent Voters Card (PVC) distribution in the local government area.
He stressed the need for people to collect their PVCs to be able to vote during the forthcoming elections.
Okike noted that there had been an improvement in the number of people that turned out for the registration since the commission's policy of taking the registration to the ward level commenced.
He said that of the 79, 935 PVCs registered in the LGA, 11, 595 were yet to be collected and frowned at peoples' reluctance to collect their PVC.
Ezeonu described the voter card as the most lethal weapon in modern-day democracy.
Some stakeholders commended INEC for taking the registration exercise to the ward level, which they said, had made more people to be interested in the registration.
They complained of difficulty in using the card reader in the last elections and the need for more polling units in some communities that had only one.
ALSO READ: CVR: INEC approve additional centres to ease difficult terrain in Bayelsa
The traditional ruler of Ihim Autonomous Community, Eze Oliver Ohanwe, commended INEC for its efforts to ensure error-free and successful election.
He urged INEC to ensure that all the wards were covered and that peoples' votes really counted in 2019 elections.