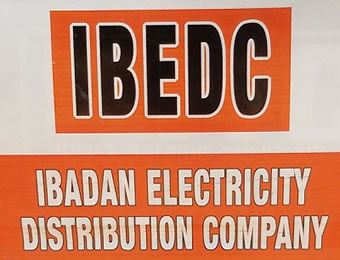 IBADAN Electricity Distribution Company (IBEDC) has decried effect of vandalisation of power installations and unpaid bills in most parts of the country, saying that the development is killing power investment in the country.
Speaking during commissioning of forum office/electricity consumers town hall meeting in Ilorin on Wednesday, the managing director/CEO of the IBEDC, John Donnachie, said that the company lost over N2.5 billion monthly to unpaid bills and vandalisation of power assets.
"A minimum of N2.5 billion is lost on energy business alone every month aside operating expenses. Incidentally, what we bill that we cannot collect from consumers is even so high, and that's why we can't pay for the energy cost. And if we don't pay energy cost given to us with interest of about 17 and 18 per cent, there's problem. What we bill is even lower than the energy cost we get. So, customers have to pay their bills to enable us buy transformers, metres and go ahead to serve them better ", he said.
ALSO READ: FG has no business with VAT ― El-Rufai 
The IBEDC boss, who was represented at the event by marketing manager, Henry Ijoshe, charged people to protect power assets and installations in their various communities with use of local vigilance security services and proper monitoring, added that criminals tamper with power installations daily.
"Metres and components of metres are being stolen daily. Energy theft is so rampant. People tamper with power installations every day. We shouldn't turn blind eyes to these happenings. We should discourage such criminal activities and guard power assets", he said.
Also speaking, the chairman of the Nigerian Electricity Regulatory Commission (NERC), John Momoh, said that the commission planned to inject an average of about 217,611 metres into the Ibadan Disco network annually over the next five years to close the present metering gap of one million as against total customer size of 1.6 million in the area.
Momoh, represented by the commissioner, Consumers Affairs, Dr. Moses Arigu, commended opening of the Ilorin customer complaints forum office, said that customers in Kwara state had expressed dissatisfaction over quality of service from IBEDC in recent times.
"It is on record that within January and September 2018, IBEDC recorded a significant number of unresolved complaints, out of which 2,155 were from customers within Ilorin and its environs who were dissatisfied with services rendered. Majority of these complaints have been on voltage and billing issues", he said.
He, however, said that the commission had introduced measures to accelerate metering through the Metre Asset Provider Regulation of 2018, adding that it had noted recurring complaints on estimated billing was due to low metering status in the sector.