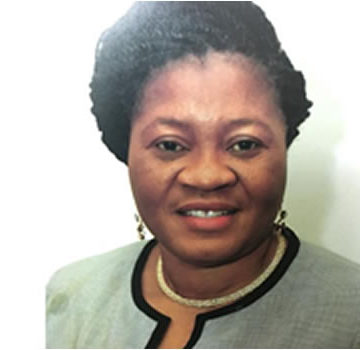 OYO State Governor Abiola Ajimobi on Monday, swore in the new Head of Service of Oyo State, pointing that Mrs Hannah Olawumi Ogunesan stood out among other permanent secretaries for possessing uncommon but critical qualities.
Beyond experience, professionalism, and educational qualification, he said that Ogunesan was painstakingly selected for her show of unalloyed diligence, creativity, commitment and loyalty.
Speaking at the swearing-in ceremony held at Governor's Office, Ibadan, Ajimobi, however, said that Ogunesan faced an enormous task of sustaining a civil/public service environment where workers showcased deep intellect, knowledge, commitment to duty and competence.
Noting that it was not unexpected that some civil servants would not have okayed her selection from 15 other qualified permanent secretaries, Ajimobi urged Ogunesan to live up to her leadership responsibilities of instilling confidence and spurring productivity in the civil service.
He further appealed to civil/public servants in the state to support the new Head of Service.
"The position of the Head of Service is the ultimate rung of the ladder in our civil service. The office of the Head of Service is responsible for the leadership, management and capacity development of the civil/public service in the state. This office is the engine of governance and the administrative machinery for implementing government directives, programmes, activities and policies.
"To determine who occupies this position, therefore, a painstaking effort had to be put into carefully selecting one of the Permanent Secretaries who possesses certain uncommon but critical qualities including but not limited to experience, professionalism, diligence and loyalty to the vision and leadership of the government of the day.
"In other words, anyone who is to occupy this position must have more than degrees, must have more than general education, must have more than knowledge of the job but above all must be creative, committed, loyal. Loyalty does not mean being dogmatic, it means doing your best at all times.
"These and similar attributes have been found abundant in the person of our new appointee. The new Head of Service is therefore saddled with enormous tasks which she must accomplish in order that our people may achieve the maximum benefits of our current democratic dispensation," Ajimobi said.
ALSO READ: Alleged N400m fraud: S/Court orders Metuh to face his trial
Monday also saw Ajimobi swear in Justice Solomon Akinteye as pioneer president of the just established Customary Court of Appeal, Oyo state.
Speaking at the ceremony, Ajimobi said the customary court of appeal will help uphold eroding customary laws some of which were advanced by our forebears, in several aspects of human's daily lives.
Aside from helping in the adjudicating of cases with customary flavour and grassroots' related, he said the courts will help in decongesting with matters whose jurisdiction is covered by the relevant customary courts.
"The Customary Court of Appeal is established to speed up the determination of cases with customary flavour, for example in estates and succession, inheritance rights, etc. It is clearly a special court set up to bring justice to the door-steps of our people at the grassroots.
"The Customary Court of Appeal is a creation of our Constitution, making it a Superior Court of record. Section 3 of the Customary Court of Appeal Law 2008, states the court shall be a superior court of record to which appeals from Customary Courts shall lie in civil proceedings," Ajimobi said.