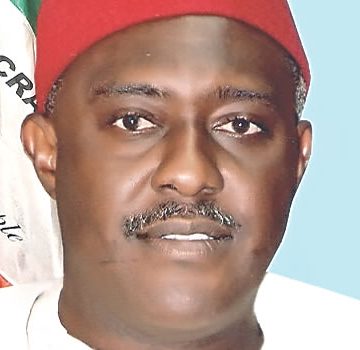 THE Supreme Court on Friday ruled that the former National Publicity Secretary of the Peoples Democratic Party (PDP), Chief Olisa Metuh should face his trial in the N400 million money laundering charge preferred against him by the Federal Government.
A five-member panel of Justices of the apex court had, in a composite judgment on the separate appeals brought before the court the former PDP spokesman and his company, Destra Investments Limited, unanimously affirmed the May 25, 2016, judgment of the Abuja Division of the Court of Appeal.
Recalled that the Appellate Court dismissed Metuh's appeals for being incompetent, and went on to uphold March 9, 2016, ruling of Justice Okon Abang of the Federal High Court in Abuja, which dismissed the Metuh's no-case submission.
The judgment of the Court of Appeal which was affirmed by the apex court on Friday had held that Metuh's appeals failed to comply with the constitutional requirement.
According to the Court of Appeal, Metuh and his company failed to first obtain the leave of either the trial court or the appellate court before filing a notice of appeal as required by the Constitution when filing an appeal against an interlocutory decision, on the grounds of mixed law and facts.
Justice Dattijo Mohammed, who headed the five-member, prepared the lead judgment of the Supreme Court and was read on his behalf by Justice Ejembi Eko, wherein, all the three issues raised in the appeals were resolved against Metuh.
The apex court held that as much as the Court of Appeal lacked the jurisdiction to hear the appeals, the Supreme Court too could not entertain the appeal arising from the incompetent appeals before the court below.
ALSO READ: Alleged N400m fraud: FG wants Metuh's bail revoked
Affirming the decision of the Court of Appeal, the Supreme Court held that, "By section 233 (2) of the 1999 Constitution (as amended), appeals from the Court of Appeal to this court lies only against the decisions of that court.
"Such decisions evolve from the Court of Appeal upon the exercise of jurisdiction over appeals from the court below. Where the Court of Appeal lacks the necessary jurisdiction, in the first place, to hear and determine the appeal before it, such as in the instant case, no decision of the court against the competent appeal lies to this court.
"It is for that reason that, I strike out the incompetent appeal and affirm the judgment of the lower court below", Justice Eko held.
The EFCC is prosecuting Metuh and his firm, Destra Investments Limited, before Justice Abang of the Federal High Court in Abuja, on seven counts of money laundering involving allegations of receiving N400m fraudulently from the Office of the National Security Adviser in 2014 and using same to fund the PDP campaigns for the 2015 general elections.