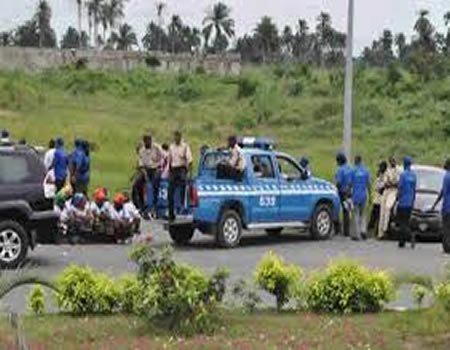 THE Sector Commander of Federal Road Safety Commission (FRSC), Ondo State, Mr Rotimi Adeleye, on Wednesday, said mobile courts would soon be introduced across the 18 local government areas of the state.
Adeleye who disclosed this in Akure, Ondo State capital, said the establishment of the mobile court became necessary in order to prosecute traffic offenders in the state.
He said the commission would collaborate with the state judiciary to establish mobile courts that will try traffic offenders and sanction them accordingly after the offences have been established.
He stated that the state FRSC has established synergy with the state judiciary saying necessary arrangements had been concluded while the Commission is waiting for the approval of the state Chief Judge, Justice Oluwatoyin Akeredolu.
According to him, the only traffic mobile court in the state has seized to be functioning for many years and stressed the need to set up new mobile traffic courts across the state.
"We want to emphasise on the mobile court. People will be forced to face the wrath of law on over speeding.
"We will commence operation on the mobile court soon and started we will soon start to orientate our people on the need to keep the traffic laws as soon as the judiciary approved the location and assign its officials to the centres.
ALSO READ: Gridlock in Kaduna, over 1,000 vehicles trapped as youths barricade road
Adeleye noted that most of the accident in the state are being caused in the night by drivers on transit while he attributed most of the accidents to excessive speeding by the drivers.
He, however, warned timber drivers to desist from carrying excessive load saying such vehicle will be impounded. We want them to comply with the rules and this is to bring sanity on our roads.
The Sector Commander also called on all commercial drivers in the state to comply with the installation of speed limit device.
He said the installation of the speed limit device is to curtail excessive speeding on the roads, saying "commercial vehicles are expected to install the device as soon as possible and we are starting with the commercial vehicle because fatality is higher in a commercial vehicle.
He, however, said other programmes have been designed by the Commission to checkmate road accident while he frowned overnight journey due to its attendant risk.