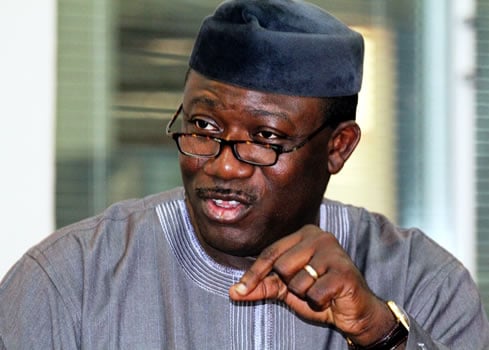 THE Minister of Mines and Steel Development, Dr Kayode Fayemi, has reiterated the Federal Government's support for the success of the nickel project and other genuine investors in the mining sector as a way of actualising the government's economic diversification plan. He urged investors in the mining sector to engage and build mutually beneficial relationships with the host communities through the state governments.
Dr Fayemi disclosed this in his presentation at the opening session of the Africa Down Under (ADU) Conference in Perth, Australia, according to a statement in Abuja by his Special Assistant on Media, Mr. Olayinka Oyebode.
He outlined government's support for the nickel project as well as other genuine investments in the mining sector, insisting, however, that government would not compromise its laws and regulations.
He spoke to a gathering of African Ministers of Mines and Minerals, policy makers, investors, operators and mining financiers at the conference where the massive deposit of world class Nickel in Dagoma, Kaduna State and its prospect as a game changer for the Nigerian economy dominated discussion.
The minister, whose presentation was titled: "Mining for Shared Prosperity: Why Nigeria, Why Now", said government would support the nickel project and other investors to move from resource find to exploration and processing.
Dr Fayemi urged investors to work with the state governments in their community relations engagement, in order to build harmonious working relationship with the host communities.
According to him, "you need the cooperation of the host communities as well as the state governments. Even when our constitution allows the Federal Government to issue you licence, you need the understanding and cooperation of the state government and the host communities whose environment you are going to work.
You May Also Like:
FG implores mining operators to collaborate with state govts, host communities