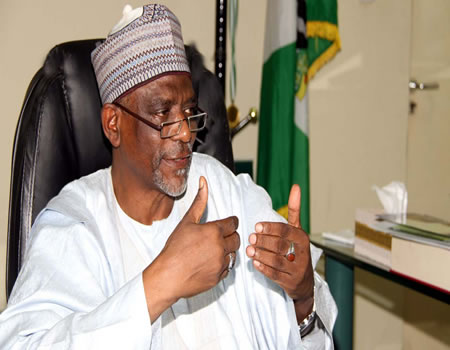 THE Federal Government has vowed to deal with the challenge of irregularities  and quackery in the Information Technology  (IT) industry in Nigeria.
Minister of Education, Mallam Adamu Adamu, who made this commitment, charged the Computer Professionals Registration Council of Nigeria (CPN), to enforce the Act establishing it by ensuring that all individuals and corporate organisations that are into Information Technology, register with the council.
He spoke while inaugurating the 2017 – 2019 members of the Council in his office, in Abuja.
According to him, the global practice is for professionals to regulate their profession properly in order to ensure standards and best practices.
He said that the Council had the support of the Federal Ministry Education and government in its fight against quacks, imposters and all abnormalities and irregularities in the IT industry.
Adamu said that the Federal Government would not leave anything to chance in its efforts towards making Nigeria a giant IT compliant economy, and enjoined the Council to come up with initiatives that would help government to achieve its set objectives.
Speaking on behalf of members of Council, President/Chairman in Council, Prof. Charles Uwadia, thanked the minister for his support to the Council.
Professor Uwadia said that CPN was the engineroom from where necessary policy and directives geared towards the development of IT education and practice in Nigeria were made, adding that the Council is a torch-bearer of the Information Technology profession and practice in the country.
He noted the enormous task before the new Council to growing penetration of IT maximally that would impact effectively on the economy and other aspect of life; and expressed belief that with hard work, commitment and wisdom, the Council will elevate IT education to loftier heights.
You May Also Like:
FG to migrate tertiary, secondary health care from manual to electronic health system
FG to migrate tertiary, secondary health care from manual to electronic health system