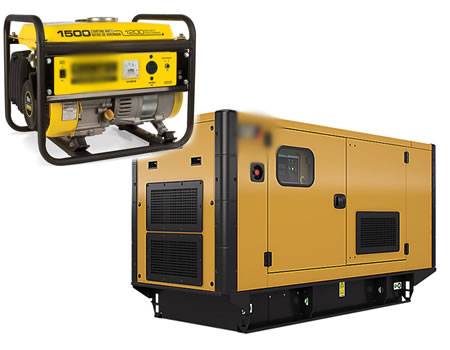 THE Federal, State and Local Governments have been urged to immediately ban the purchase of generators for the Ministries, Department and Agencies (MDAs) so as to draw attention to the urgency that transition from fossil to renewable deserves.
Executive Director, the Environmental Rights Action/Friends of the Earth (ERA/FoEN), Dr Godwin Uyi Ojo, said this in Abuja, during stakeholders' workshop and advocacy on National Renewable Energy Policy and Legal Framework for implementation.
He argued that the fund committed to purchasing generators should be redirected for the purchase and installations of solar energies including funding the research and development component for renewable energy..
He said by 2018, the levels of government should have a dedicated per centage of the annual budget to be committed to renewable energy development.
He further tasked the government on the urgent need for energy transition from fossil fuels to renewable sources, saying it was high time  Nigeria  keyed into renewable energy as its alternative source now that the whole world was gradually shifting from fossil fuels to renewable energy.
"Nigeria should not be left behind in the global shift from fossil fuel dependency to renewable energy sources as a response to curbing climate change and its devastating impacts. The rising energy demand outstrips supply hovering 5,000MW, as a result of the heavy shortfall.
"About 70 per cent of the 170 million. Nigerians depend solely on fuel wood for energy, representing one of the world's highest deforestation rate of 3.5 per cent annually," he said.
You May Also Like:
Edo Leaders of Thought insists on one Nigeria, seeks definition for restructuring
Edo Leaders of Thought insists on one Nigeria, seeks definition for restructuring