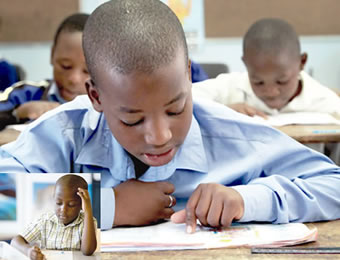 AS Nigeria joins other countries to mark Day of the Africa Child, Head of Department of Psychiatry, University of Ibadan, Professor Yinka Omigbodun has said that education of the African child, a mental health promoting intervention, rather than Gross Domestic Product (GDP) will determine the continent's wealth in the future.
 Professor Omigbodun spoke at 2017 Day of the African Child celebration with the theme "Role of CCAMH in Achieving the 2030 Sustainable Development Goals (SDGs)" by the Centre for Child and Adolescent Mental Health (CCAMH) at the College of Medicine, Ibadan.
Omigbodu, a child psychiatrist, noting that Nigeria has had a lot of fluctuation in its part towards achieving universal primary education, said education was an asset that is directly linked to a country's wealth.
According to her, "it is now generally acknowledged that a country's biggest asset is the people. Despite the gains in school attendance, most countries in sub-Saharan Africa are at the bottom end of Human Development Index.
"Investments into children's mental health today would determine the human capitaltomorrow and the key foundational area for human capital development is education for the child. For many countries in sub-Saharan Africa, human capital is very poorly developed."
Professor Omigbodun said that Nigeria now has the highest number of out-of-school children in the world as well as a serious problem of low quality of education, adding, phenomena as child labour, the presence of street children and the Almajiri in Northern Nigeria were imparting negatively on the mental health of the Nigerian child.
She assured that the "economic miracle" experience by East Asian can be a reality in sub-Saharan Africa if care is taken to ensure the mental health of the children is promoted through education.