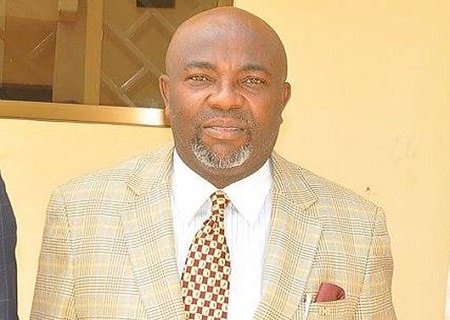 THE Chairman Fiscal Responsibility Commission, Victor Muruako on Tuesday, called on the Federal government to put measures in place in order to control the indiscriminate borrowing especially .from state governments across the country.
Speaking in Abuja at the 10th colloquium of Financial Nigeria, Muruako said the debt profile of about 18 states exceed their gross and net revenue by more than 200%.
According to him, "this development was contrary to the guidelines of the Debt Management Office on debt sustainability. The debt status of each state should not exceed 50% of the statutory revenue in the previous month."
"DMO's guidelines on the Debt Management Framework, specifically, section 222 to 273 of the investment and Security Act, 2007 pertaining to debt sustainability. According to the guidelines, the debt to income ratio of states should not exceed 50% of the statutory revenue for the preceding 12 months."
He noted that "however, most states flouted this law as they either have no capacity to ensure their compliance or simply ignore the Act knowing it lack authority to enforce any sanction."
The Chairman also called on the National Assembly to "amend and make the provision of Section 19, and 21 enforcement at state level which is to the effect that the DMO must participate in the negotiation and acquisition of external or internal loans used to finance fiscal deficit in any financial year."
"This means that where the government wants to obtain a loan for financing a gap, it must involve the DMO. The Federal Ministry of Finance nor the State Executive Council cannot do alone."
Muruako said "there is a need for financial independence of fiscal responsibility commission (FRC), autonomy of the DMO, and ensured coordination across all fiscal and monetary agencies," he concluded.