Contractors warned over delay in completing boarding schools projects in Bayelsa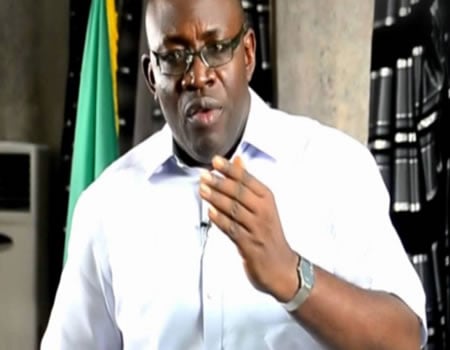 Peeved over the delay in completing some projects awarded in five boarding schools, the Bayelsa State government has warned the contractors handling the jobs to accelerate pace and ensure the projects are delivered.
The projects are science laboratories, auditorium, canteen, and administrative blocks in five designated boarding schools in Brass, Ekeremor, Ogbia and Yenagoa Local Government Areas of the state.
The Government spoke through the State Commissioner for Works, Barrister Lawrence Ewhrudjakpor on Saturday in Yenagoa.
Ewhrudjakpor, gave the warning against the backdrop that the projects were slow and the fear that they may not be completed within duration.
He noted that the state government has invested a lot of funds in the education sector, and would not condone erring contractors working at a snail speed from sabotaging its effort in ensuring completion within specified time.
The Commissioner for Works reiterated that projects were key component of a boarding school that must be delivered to create a convivial atmosphere for acquisition of knowledge.
Ewhrudjakpor, who noted that the state government has completely mobilised contractors for the jobs, regretted that the unnecessary delay might not be unconnected with sinister plans to demand variation, which would not be given by government.
"I am aware of your antics and plans to unnecessarily delay completion of the project in order to demand for variation, but government will not accede to it, because every kobo spent is budgeted and accounted", the Commissioner submitted.
He therefore charged them to double effort in ensuring that the projects is completed, stressing that further delay would leave the state government with the option of revoking the job and re-awarding it to a more competence contractors.
To this end, Ewhrudjakpor called on the people of the state to continue to support the Governor Seriake Dickson led Restoration government that has vowed to change the narrative that Ijaw people are educationally backward, by building schools to liberate the minds of future leaders in the state and country.