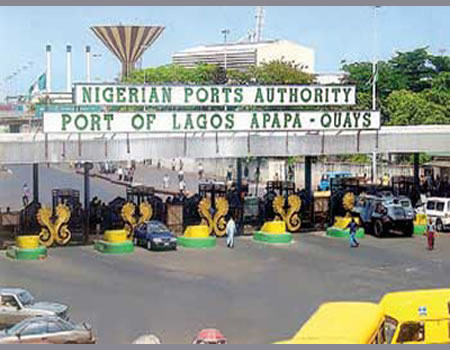 For more than 12 months now, un-cleared cars and vans numbering over 1500 units are threatening available spaces at major vehicle clearing terminals, popularly referred to as RORO port, in Lagos port.
This is even as operators of these facilities have warned that overtime cargoes, if un-checked, might lead to terminal congestion.
Some of the cars , according to Babatunde Keshinro, General Manager of Ports & Terminal Multiservices Limited (PTML) are overtime cargoes under Customs control.
According to him, the Mile 2 terminal of Lagos port has capacity for 10,000 while its satellite terminal can accommodate 2500 units of vehicles.
Keshinro said the increasing rate of overtime vehicles since August 2017 may lead to Lagos port terminal congestion if not quickly checked.
Aside the company's space being occupied, he said PTML is also providing 24 hour security and non-stop Close Circuit Television Cameras (CCTV) to ensure the automobiles are not pilfered or tampared with.
YOU MAY ALSO LIKE:
More facts have emerged on the role played by the sacked Director-General, Department of State Services (DSS), Mr Lawal Daura, on the botched attempt to forcefully effect leadership change in the National Assembly and how the plan was hatched…READ MORE
"I have a message for my country and I want you to pray with me. After the message, you join me in prayers. This is the third time I am having this message.
Now I am going to say it the third time. The president's heart is like a stream of water in the hands of God. The leader's heart is like a stream of water in the…READ MORE
---
THE federal government has assured Nigeria Labour Congress and entire labour workforce that the new national minimum wage will commence, latest by end of September 2018. The Minister of Labour and Employment, Senator Chris Ngige, declared on Monday that the federal government would announce the new minimum…READ MORE