Community versus regional policing in Nigeria: Learning from community-based crime prevention studies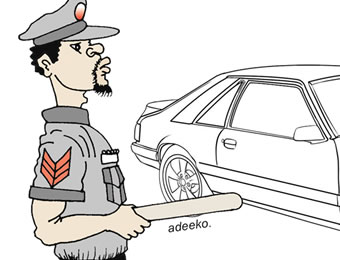 There is a general belief that President Muhammadu Buhari rode to power in 2015 promising to solve the labyrinth of security (crime), corruption and unemployment problems in the country. Security took the lead probably because crime indicators totally portrayed a country on the precipice. Boko Haram and ISWAP terrorists had taken their grip on the North-East, conquered territories, killed and kidnapped hundreds of Nigerians (mostly women and girls). Recent resurgence in banditry, killings by Boko Haram and ISWAP in the Northern Nigeria and continued upsurge in alleged kidnapping and killing by herdsmen in other parts of the country have fuelled the insecurity discourse in Nigeria, with calls and actions for regional policing in the Southern part of the country. However, we theorize that based on past empirical findings on crimes and crime prevention in Nigeria, especially our study of the (in)effectiveness of community-based crime prevention efforts, a mixture of federal government's community policing initiative, ever-present community-based crime prevention (CBCP) efforts, regional or state policing arrangement starting in the South-West and state policing might not achieve the desired results without banking on social capital, collective efficacy and 'communitisation'.
The Amotekun security initiative by governors in the South-West was a response to growing onslaught of kidnappers and killer-herdsmen marauding the South-West, making the region unsafe for travellers and farmers. In the face of existing state incapacity to provide adequate security through its security outfits, pure agitation by the South-Westerners produced Amotekun (a regional security outfit for policing the South West), a development that is cascading into other regions where governors are meeting to establish regional security arrangement capable of bridging the gap occasioned by federal government's inability to provide adequate security. The federal government itself has responded by asking that its smouldering community policing strategy be launched nationwide, an initiative hoping to bank on the integrity and participation of community leaders (political, age-grade and religious) in recruiting, operating and controlling new set of police constables to provide assistance to police officers, military officers and other security agencies fighting crimes in Nigeria.
These two new arrangements will join state policing and other non-state crime prevention practices as responses to weak government involvement in crime prevention. Our study already identified personal security arrangement, vigilante groups and community watch as a mix of three crime prevention models in many communities in Nigeria and seven out of ten people in the communities we studied could link their safety and perceived decrease in crime level to the community-based crime prevention practices in their neighbourhood. The success of CBCP in many parts of the country as reported by scholars possibly led the federal government to tag her new security initiative "community policing" and seek the participation of community leaders. However, this initiative with its powers and operational strategies may conflict with those of existing CBCP efforts. Under the CBCP model, community associations can exercise power over private properties in their territories, and people work together to solve members' personal problems. Such communities have some legitimacy in identifying and resolving problems, managing public spaces and providing assistance to state policing efforts in fighting crime. These are community associations that rely on social capital, collective efficacy, 'communitisation' and active participation of everyone to fight crimes and ensure general well-being of community members. It is also on record that its reasonable success in fighting crimes could be attributed to the deployment of those variables.
Therefore, we advise the organizers of Amotekun, the Development Agenda for Western Nigeria (DAWN), the six governors of South-West Nigeria (and similar other groups in other regions planning regional/state policing), and the federal government coming up with community policing to consider how their initiatives would be pivoted on social capital, collective efficacy and communitisation for effectiveness. Where there is no trust, willingness to act together and readiness to share collective and personal spaces and resources for the common good, pursuing a safer society or community through Amotekun or community policing may be a mirage. Actors or stakeholders of the security initiatives should work on how ownership and participation (in all forms of it) can be assured. There is a history of neglect or non-committal to public/government resources and projects and if this is extended to the Amotekun and community policing arrangements, they may not succeed unlike the CBCP efforts which command ownership and grassroots participation. The arrangements should not be seen as 'their' security project, but 'our' and 'my' project for preventing crimes in our communities.
We also call for a synergy among these outfits when they eventually start to co-exist with the CBCP projects in the communities. Amotekun, community policing need to learn from the successes and challenges of community-based crime prevention practices in Nigeria and ensure that they leverage on them for improved performance and greater success. Our study reported that the "CBCP is ineffective in kin-based communities where people neither report their kin to the police nor give out intelligence information about them in order not to offend tradition and ancestral relationships." The Amotekun and federal government's community policing efforts should ensure total transparency and unfettered collaboration with state security agencies for success. Where politicians and public officials are allowed to hijack the outfits for personal, selfish interests, we may be worsening the highly-tensed security situations in the country than reducing them.
Obasanjo sent this piece from Bowen University, Iwo. 
YOU SHOULD NOT MISS THESE HEADLINES FROM NIGERIAN TRIBUNE
Buy and read digital replicas of your TRIBUNE titles by subscribing through E-VENDING
COVID-19: We Don't Know Whereabouts Of Chinese Doctors ― PTF • Don't ask me where they are ― Health Minister
The Presidential Task Force (PTF) on COVID-19, on Thursday, said that it is not aware of the whereabouts of the Chinese doctors and health professionals who were brought to Nigeria some weeks ago to help the country in its fight against the COVID-19 pandemic… Read full story
Amid Uproar, Lagos Backtracks, Says Dubai Returnee Didn't Die Of COVID-19
Lagos State government on Thursday night retracted its earlier claim that one of the returnees from Dubai, died of COVID-19. Other returnees, quarantined at an isolation centre in Lekki, had protested in a viral video clip, disproving the earlier official position… Read full story
No Conclusion Yet On 'Strange' Deaths In Kano
The Federal Government says there are no conclusions yet with regard to 'strange' deaths in Kano State. The Minister for Health, Dr Osagie Ehanire, disclosed this on Thursday in Abuja at the daily briefing of the Presidential Task Force (PTF) on COVID-19… Read full story
FG To Present Revised 2020 Budget Next Week •As Reps uncover documents on illegal virement of MDAs funds to finance COVID-19
Barring last minutes changes, the Federal Government (FG) is expected to formally present the revised 2020 Appropriation bill of N10.58 trillion to the National Assembly. The Minister of Finance, Budget and National Planning, Zainab Ahmed, who disclosed this during high-level meeting held behind closed… Read full story
COVID-19: PTF Warns Against Using Bleach, Ethanol As Cure
The Presidential Task Force (PTF) on COVID-19, on Thursday, warned Nigerians against the use of bleach or ethanol as cure for COVID-19, saying that its usage can result in death. Besides, the PTF also cautioned Nigerians to stop the stigmatisation of people with COVID-19 infection once they recover from it… Read full story
COVID-19 Care Now Available For All Who Need It ― PTF
The Presidential Task Force (PTF) on COVID-19 pandemic on Thursday assured that Nigeria's testing strategy is yielding results, asserting that the country can now give care to any patient who needs it. Chairman of the task force and Secretary to Government of the Federation (SGF), Mr Boss Mustapha… Read full story
Buhari Makes Plans For Post-COVID-19 Nigeria
The presidency on Thursday outlined its plans to move the country forward after it exits the present COVID-19 pandemic, highlighting actions in the areas of the economy, healthcare, jobs creation, among others. A statement issued by Femi Adesina, Special Adviser to the President (Media and Publicity) in Abuja noted… Read full story
Nigeria Didn't Ask For Madagascar COVID Solution, The Country Sent Them To Us, Says PTF
The Presidential Task Force of the control of the COVID-19 pandemic has disowned the Madagascar Covid organic solution, which had been reported to have been requested by the Federal Government to fight the virus. Chairman of the task force and Secretary to the Government of the Federation (SGF), Mr. Boss… Read full story
Why Canada Denies Air Peace Right To Evacuate Stranded Nigerians–Onyeama
Minister of Foreign Affairs, Mr Geoffrey Onyeama's move to patronise local carriers for the evacuation of Nigerians abroad has suffered a setback. The Canadian government had denied a local airline, Air Peace, landing right to evacuate Nigerian citizens in Ottawa on the ground that it has no license to… Read full story
COVID-19: Pandemic Offers Chance To Reset Critical Sectors ― Osinbajo
Vice President Yemi Osinbajo has observed that even though the Coronavirus (COVID-19) pandemic has affected lives and livelihoods of Nigerians in different ways, it, however, offers an opportunity for the Nigerian people and government to have a reset in critical sectors of the economy and social services… Read full story
13-Year-Old Girl, 23 Other Ladies Used For Prostitution Rescued In Lagos Hotel
The police in Lagos State have rescued 24 ladies including a 13-year-old who were trafficked to Lagos from Akwa Ibom State for prostitution. Four members of the syndicate that brought the girls, most of them from Oron in Akwa Ibom State, have also been arrested… Read full story
Shocking Story Of Man Who Found Out That His Twins Babies Have Two Fathers
A Chinese man is left stunned after finding out that his twin babies have two fathers, the Daily Mail of UK reported on Thursday. The man, who remains unidentified, made the shocking discovery after taking the new babies for a DNA test as part of the standard procedure to register their births in China, a DNA… Read full story
We Deregulated Downstream Oil Sector In March — Sylva
The Minister of State for Petroleum Resources, Chief Timipre Sylva says the downstream oil sector was deregulated on March 19, with the reduction in the pump price of the Premium Motor Spirit(PMS) also known as petrol. Sylva made the clarification at a ministerial briefing giving a scorecard of the… Read full story
EDITORIAL: Governments And The COVID-19 Billions
SINCE the Covid-19 global pandemic touched down in Nigeria in late February, there have been concerted efforts by the private and public sectors to mobilise resources to contain its spread. As early as March 26, the Coalition Against Covid-19 (CACOVID) emerged to mobilise private sector leadership… Read full story