Child labour rises to 160 million; first increase in two decades ― ILO, UNICEF
• Warn of additional 9mn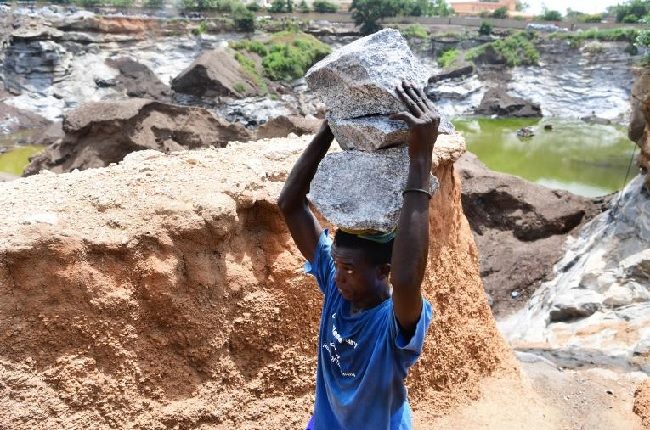 The International Labour Organisation (ILO) and the United Nations Children Funds (UNICEF), said children are at risk of increased child Labour as a result of the COVID-19 pandemic, as they also declared that the number of children in child labour has risen to 160 million; the first increase in two decades.
Worldwide, there has been an increase of 8.4 million children in the last four years, with millions more at risk due to the impacts of COVID-19, a new report by the ILO and UNICEF: "Child Labour: Global estimates 2020, trends and the road forward," said.
The report was released ahead of World Day Against Child Labour on 12th June, regrettably warned that progress to end child labour has stalled for the first time in 20 years, reversing the previous downward trend that saw child labour fall by 94 million between 2000 and 2016.
The report showed a significant rise in the number of children aged 5 to 11 years in child labour, who now account for just over half of the total global figure.
Also, the report stated that the number of children aged 5 to 17 years in hazardous work – defined as work that is likely to harm their health, safety or morals – has risen by 6.5 million to 79 million since 2016.
"The new estimates are a wake-up call. We cannot stand by while a new generation of children is put at risk," the ILO Director-General Guy Ryder, said.
"Inclusive social protection allows families to keep their children in school even in the face of economic hardship. Increased investment in rural development and decent work in agriculture is essential. We are at a pivotal moment and much depends on how we respond. This is a time for renewed commitment and energy, to turn the corner and break the cycle of poverty and child labour," Ryder added.
Also, the UNICEF Executive Director, Henrietta Fore, said: "We are losing ground in the fight against child labour, and the last year has not made that fight any easier.
"Now, well into the second year of global lockdowns, school closures, economic disruptions, and shrinking national budgets, families are forced to make heart-breaking choices. We urge governments and international development banks to prioritize investments in programmes that can get children out of the workforce and back into school, and in social protection programmes that can help families avoid making this choice in the first place."
YOU SHOULD NOT MISS THESE HEADLINES FROM NIGERIAN TRIBUNE
No! TETFund Not Offering Nigerian Students N20,000 Grant
CLAIM: A website claims that the Tertiary Education Trust Fund (TETFund) is offering Nigerian students N20,000 grant. This is being sent to unsuspecting students as a bulk SMS with the name Tetfund2021.
VERDICT: False.
FULL STORY: Some Nigerian students on May 27, 2021, got an SMS on their mobile phones from TETFund2021, informing them of their eligibility for the ongoing TETFund 20,000 grant.Child labour rises to 160 million; first increase in two decades ― ILO, UNICEF
Child labour rises to 160 million; first increase in two decades ― ILO, UNICEF