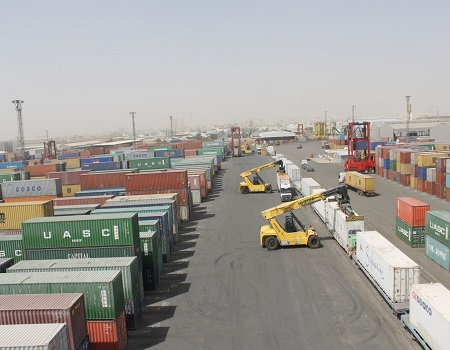 THE Central Bank of Nigeria (CBN) has listed the Kaduna inland Dry Port on its electronic Form M platform while the Nigeria Customs Service has deployed software to support the planned take-off of the facility.
Mr. Tope Borisade, Chairman of Kaduna Inland Dry Port Limited disclosed this to journalists in Lagos on Wednesday at a media briefing where he revealed that the Kaduna based facility has attracted investment in excess of N2bn since January 2018.
Borisade told newsmen that work is in full gear to actualise the smooth commencement of port operations as the Nigeria Customs Service has granted the Kaduna dry port a Port Code with a full installation of the Nigeria Integrated Customs Information System (NICIS II) with personnel fully deployed to the facility.
NICIS, an upgraded version of the Automated Systems for Customs Data (ASYCUDA) is a customs information portal for effective trade facilitation and risk management.
According to Borisade, "Since the commissioning, the Kaduna Inland Dry Port has been granted Port Code 02KD Location KD001 by the Nigeria Customs Service and the NICIS has also been installed in the port.
"The port has also been listed on the CBN Electronic Form M Platform. Federal Ministry of Transport has also notified the International Federation of Freight Forwarders Associations (FIATA) of the establishment of the port.
ALSO READ: Cholera outbreak hits Kaduna boarding school, 1 died, 42 hospitalised
"We have received a lot of inquiries from importers, exporters, shipping companies and freight forwarders who are eager to patronize the port. We are in talks with them and we expect these to materialise within the normal international trade cycle."
He expressed optimism in the company's ability to contribute immensely to national economic integration and growth through employment generation for youths in the host community and other professionals rendering ancillary services.
Borisade lauded President Muhammadu Buhari's support for the project which was formally commissioned on January 4, 2018, in Kaduna and added that the port has been enjoying the support of other government agencies like Nigeria Shippers Council, Nigeria Railway Corporation and the Kaduna State Government.
He also thanked Governor Nasir El Rufai for his commitment to upgrading all physical infrastructures like roads to support the movement of heavy vehicles in and out of the port.
The dry port, according to him, is also ready to support government's economic diversification agenda through seamless processing of exports from Northern states, with all documentation completed in Kaduna, to seaports for shipment abroad.
He added that some manufacturers and shipping companies are already moving into Kaduna to take advantage of proximity to port services offered by the dry port
The Kaduna Inland Dry Port was gazetted as a dry port of origin and final destination on May 19, 2015. It is the first of six other dry ports that have been commissioned and ready for operation pending arrival of rail coaches for the movement of cargoes from the seaports to Kaduna and from Kaduna to seaports.