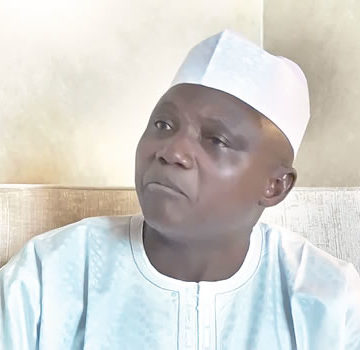 "The PDP, in particular, has come to signify the face of corruption in Nigeria and they have not hidden their efforts to shrink the achievements of the Buhari Administration. They are bent, as it clearly seems, on crushing all hopes of ridding this country of the scourge of corruption."
"As the President keeps saying, in sixteen years that the party held sway, we solely relied on oil, the price of which was as high as US$140 per barrel." The government simply squandered oil revenue through personal spending by corrupt leaders, wasteful expenses and salaries.
"This was done rather than growing the economy through capital investment in assets like seaports, airports, power plants, railways, roads and housing as this administration is currently doing."
"Nigeria did not record a single major infrastructural project in the 10 years preceding the Buhari administration. In short, the money was mismanaged, spent largely on what was not needed and no savings were made. They compounded the problem by borrowing heavily and failed woefully to pay contractors and international oil companies.
"The last two years of this administration have revealed the massive and unrivalled level of corruption in which the PDP and its leaders at the highest level thrived so it mustn't surprise anyone really that they have chosen their obstructionist role rather than lending a helping hand in the fight against corruption.
"By a rough estimate, the amount of money including the value of estates recovered (or in the process of being recovered) from a single woman (Madam), by virtue of being close to power can pay for the construction and equipping a cancer treatment hospital for each of the six geopolitical the Federation, and still counting."
"So, if you have noticed, the barbs came out in the last few weeks ostensibly to cast a pall on this continental honour to President Buhari and to Nigeria which, in terms of added significance had the Secretary-General of the United Nations, Anthony Gutierrez at hand giving full support.
"Indeed, it is both a tragedy and an opportunity that this honour on Nigeria and our leader is in its timing, is coming amid heightened criticism of his well-recognized efforts to purge the country of bribery, corruption and illicit cash outflows that have become so entrenched to the point of forming a strong a normative social practice.
"To help Africa lead this fight, leaders of the 55 countries making up the African Union, AU leaned on President Muhammadu Buhari who swept to power in 2015 vowing to get to grips with graft and unbridled looting of public resources which is undermining the Nigerian economy.
"In its two-and-a-half years in office, the administration has made significant strides in its efforts to identify and block loopholes through which oil revenues are stolen; payrolls are populated with ghost and non-existent workers and devised ways of blocking criminals as well as corrupt businessmen and officials from laundering illicit wealth."