APC govt is committed to overall well being of Nigerian youths ― Senator Wamakko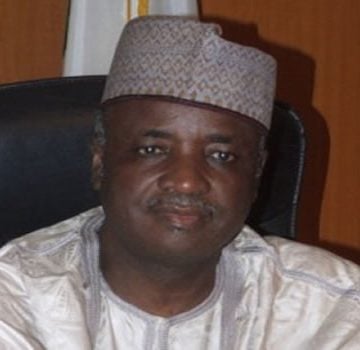 THE Chairman of the Northern Senators Forum, Senator Aliyu Magatakarda Wamakko, says President Muhammadu Buhari and the All Progressives Congress (APC), are fully committed to the well-being, welfare and safety of Nigerian youths.
Senator Aliyu Magatakarda Wamakko spoke in Sokoto when he flagged off the three-week training of four hundred unemployed youths from across the twenty-three Local Governments of Sokoto State in five vocational training on security and automobile fields.
The programme includes, closed circuit television Installation and Maintenance (CCTV), Car Tracker Installation and Maintenance, Smoke Detector Installation and Maintenance, Auto Dialer Construction and Maintenance, as well as Electric Fencing Wire Construction and Maintenance.
The beneficiaries of the training include holders of the National Certificate in Education, Ordinary and Higher National Diplomas and First Degrees.
Wamakko describes: "APC as a political party has Nigerian youths at its heart.
"APC and its leader, President Muhammadu Buhari are religiously inclined and committed to further improve the living standard of youths, in all ramifications."
ALSO READ: Thank God I once failed all my papers at UNILAG —Chike-Obi
The former Governor further averred that no nation can afford to play with its youths as they are the future leaders.
He added: "Doing so would have negative and dire consequences on the socio-economic development of the nation.
"President Muhammadu Buhari has diligently tried to fulfil his campaign promises of economic revitalization, fighting corruption and curbing youths unemployment, among others.
"The party and its flagbearers, at all levels, have done a lot, but there is still room for an improvement."
Senator Wamakko added that the gesture was to help in further making the beneficiaries self-reliant and productive, so as not to rely on elusive white colour jobs.
Also speaking, the State Deputy Governor and APC Gubernatorial Candidate, Alhaji Ahmed Aliyu, who maintained that the invaluable gesture would help to reduce unemployment, youths restiveness and poverty.
Aliyu also appealed to other elected officials in the State to emulate Senator Wamakko, who has made the State as his entire constituency in all his people-oriented programmes and policies.
"An idle mind is the devil's workshop and this training is critically crucial in empowering the beneficiaries.
"I am therefore appealing to them not to betray the tremendous confidence reposed in them, as well as the huge funds expended in the training," the APC gubernatorial candidate added.