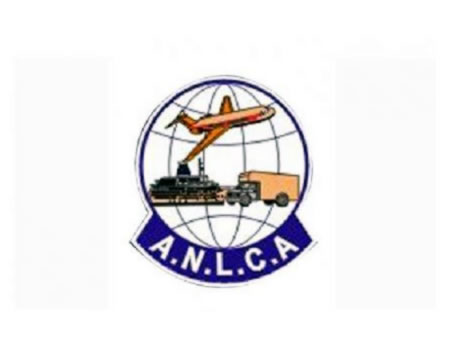 MEMBERS of the Association of Nigerian Licensed Customs Agents (ANLCA), Tin-Can Island Port chapter recently held a protest at Tin-Can Island Port to register their displeasure over the commencement of the collection of the Practitioners' Operating Fee (POF) by the Council for the Regulation of Freight Forwarding in Nigeria (CRFFN).
Our correspondent, who monitored the protest at Tincan Island Port, reported that the protest was supposed to take place in all the chapters of the association nationwide, but as at the time of filing this report, only Tin-Can Island Port and Apapa Port chapters held theirs successfully.
The protesting clearing agents carried placards with different inscriptions among which were: 'CRFFN is a failure, POF is not backed by the law, POF is going into Amaechi's pocket, we will never pay POF, Amaechi is a tyrant, POF is not real, Amaechi's POF is not real, total revolt and ANLCA goes against POF.'
The protest which began from the ANLCA secretariat at the national level took them to Tin-Can Island Ports Command of the Nigeria Customs Service as well as all the terminals at Tin-Can Island ports and terminated at the ANLCA secretariat.
Speaking to newsmen on the essence of the protest, the Special Assistant to the ANLCA chairman on Revenue, Mr Shittu Akande Balogun said that they embarked on the protest to sensitise their members not to pay the POF which was to commence on August 1, 2017.
Balogun stated that the ANLCA was bent on its insistence that only a well constituted Governing Council of CRFFN had the power to determine monies to be collected by CRFFN and not the Honourable Minister of Transportation, Hon. Chibuike Rotimi Amaechi and the Registrar of CRFFN, Sir Mike Jukwe.
According to him, "We told them, this money, you cannot collect it without the Board, it is only the Board who can approve the collection of this money. But now, there is no Board, only Amaechi and Jukwe, the CRFFN Registrar that now took the decision and they impressed it on the registrar that he can use his power to collect.
"Meanwhile, ANLCA has gone to court, Lucky Amiwero's faction of National Council of Managing Directors has gone to court saying that all these things are act of illegality. Despite that, Amaechi now issued instruction sometime last month that they should start collecting the money. We are now telling him, you are the Minister but you have no legal right to impose illegality on us because we know what we are doing."