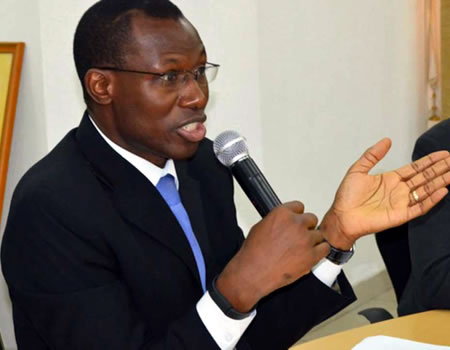 The Association of Licensed Telecommunication Operators of Nigeria (ALTON) has lamented the negative impact the activities of the Over The Top (OTT) service providers are having on the operations of the traditional Mobile Network Operators (MNO), saying if left unchecked, may spell doom for the telecom operators in the country.
OTT service providers utilise traditional Mobile Network Operator (MNO) infrastructure to offer social networks, voice and instant messaging services to retain users' loyalty and drive stickiness, with a view to creating large on-line communities and eventually attract huge advertisement revenues.
The services in Nigeria include voice and messaging service applications such as WhatsApp, WeChat, Skype, Facebook, Viber, Imo, etc.
In a statement signed by the Chairman of ALTON, Mr Gbenga Adebayo, it said increasing usage of OTT services by customers is adversely impacting on traditional telecoms platforms.
Citing Ovum, an independent analyst and consultancy firm, the organisation stated that the growing adoption of OTT services by customers instead of traditional telecoms services will occasion global revenue loss of $386 billion over a period of six years (2012 – 2018) for the traditional telecom operators, thus, endangering network development.
It added that it is unfortunate that the MNOs neither have rights nor control over the OTT services, as its customers have the discretion to use the internet as desired.
"Their activities are having what we can refer to as displacement effect in that data shows that voice minutes have been declining due to the impact of OTT and voice minutes has been declining while Voice over Internet Protocol (VoIP) has been increasing.
"Again, OTT data flux has been increasing as shown with the 2016 data, which means telecoms operators are losing money due to this trend.
"Therefore, urgent action is required to save telcos further loss due to activities of OTT players who do not invest in infrastructure," the association said in the statement.
It added that in effect, telecom operators incur the costs, while the OTT players make the money, but that the telecom operators invest a lot in network infrastructure in order to provide basic and innovative services to their customers.
"Core voice and SMS revenues are decreasing continuously due to the impact of OTT players who offer voice, video and messaging services free of charge to their users. Telecoms operators will continue to invest a lot to make the networks support the data tsunami, with the required quality of service and numerous innovative services.
"On the top of their infrastructures and customers, they will strive to keep with huge investments, the OTTs are offering contents and applications, using huge amount of Telcos bandwidth, collecting revenues, but paying nothing to the telco operators and to the government," it stated.
While calling on the government to urgently address the obvious anomaly, ALTON said in accordance with international trends, that it recommends same service, licensing regime to avoid distortion in the digital landscape.
"ALTON supports models intended to engender revenue-share arrangements on advertisement-based OTT content. This co-operative model is being developed by operators and may necessitate special data bundles.
"We support innovative solutions by operators to minimise impact of disruptive platforms in the best interests of consumers and of industry sustainability.
"ALTON is committed to the continued growth and development of the Nigerian telecommunications industry and respectfully requests that in order to save the legacy telecoms operators, measures must be put in place to avoid distortion in the digital space in order to ensure unimpeded development of telecommunications infrastructure in the country," it concluded.