Deputy Editor, LEON USIGBE, reviews the three years of the President Muhammadu Buhari administration and notes that despite criticisms of lack of performance, the president is bullish about himself heading into the general elections.
May 29, 2015, President Muhammadu Buhari assumed power in a blaze of glory and under circumstances his believers were confident would redirect Nigeria to the path of peace and prosperity. Beyond the gruelling campaign to oust a sitting government, his ascension to power was near seamless. Incumbent President Goodluck had indicated earlier on that he would not press to remain in office once the people had seen enough of him. And therefore, before the final collation of the outcome of the 2015 presidential election, Jonathan to the amazement of his close allies, Nigerians and the world, put a call across to Buhari to concede defeat.  A first in Nigeria that left Buhari, by his own account, dumbfounded for a while. Therefore, with admirers relishing the prospect of a new dawn, Buhari took over the mantle of leadership in his fourth time of asking and was expected to hit the ground running.
Many people who shared this point of view were soon forced into a rethink when in the first few months, the new leader was unable to constitute his cabinet. When he eventually succumbed to pressure to do so, it was disappointing to many observers who thought, based on the president's pronouncement that he was taking his time to get the best hands, the new ministers were not just recycled politicians,  but were also no technocrats or cerebral enough. Some people classified the cabinet members as old politicians who were being repaid for their contributions to the successful campaign of the president while other appointees were products of perceived nepotistic tendency. The president, who could only make further key appointments two years into his four-year tenure, appeared to have disavowed many of the campaign promises he made in what observers say was in an apparent realization of his over promising.
 Recession
Buhari soon found himself struggling with a nation whose economy had plunged into a recession for the first time in decades. His critics blamed it on his administration's poor handling of an economy which, during the last dispensation, had grown to become the number one in Africa. But his government fired back with the argument that the signs of an impending recession were already visible before the exit of the Jonathan government, which Buhari maintained, left no savings to deal with the rainy day.  For Nigerians though, it was hard.
Inflation had skyrocketed as the prices of basic commodities went through the roof. Yet Nigerians were prepared to endure, give the new government a chance. Even when it jerked up the pump price of petrol with its attendant ripple effects, after a similar action cost Jonathan the immense goodwill he enjoyed from the electorate, the people still trusted Buhari's fabled integrity to pull the nation out of the doldrums. The president has admitted on numerous occasions that the people are suffering, but he is convinced that it will be temporary.
In 2016, at Easter, Buhari said: "The National Assembly has just passed the 2016 Budget. I assure all Nigerians that we will do our utmost best to ensure that the budget, the first since my election as President, is efficiently and successfully implemented towards achieving our objective of faster economic growth and development. I thank the vast majority of Nigerians for their patience and understanding in the first 10 months of this administration. As we go forward, I assure you all that we are working very hard to overcome the challenges we encountered on assumption of office. We are moving on with an unshaken resolve and determination to deliver on the mandate you gave us on March 28, last year." He reiterated the same message at Christmas of 2017, drawing inference from the Bible about Christmas being a festival of peace, joy, healing, hope and fulfilment and a time that kindles great expectations in the heart,   irrespective of "the challenges of the moment."
ALSO READ: Not too Young to Run bill: Nasarawa Students laud President Buhari commitment
Disillusionment
Three years down the line, and viewed against his campaign promises to curtail insecurity, revive the economy and cage corruption, some people say the euphoria of Buhari's election is fading away and, in its place, disillusionment has set in as his critics believe he is yet to leave up to his hype in these areas.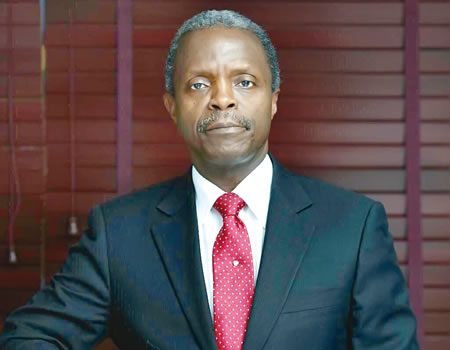 Whereas the economy has made some modest gains according to observers, the lot of the masses is not any better; security has gone south because from the devastating effects of Boko Haram, a problem that his administration inherited in the North East, more vicious forms of terrorism have intensified in the names of banditry in Kaduna State and herdsmen whose killing spree respects no boundary.
Many Nigerians are therefore of the opinion that President Buhari has not shown enough will to deal decisively with the situation. They say dozens of innocent persons are commonly slaughtered, kidnapped or displaced from their abodes especially in the Middle Belt region by these herdsmen and bandits, while suicide bombers are still able to carry out deadly missions on soft targets in the north east.
All this raises the questions on the ability of the president to deliver on his promise on securing the nation three years after assumption of power.
Observers also say this has strengthened the opposition which only a few years ago had their tails in between their legs from suffering disgraceful rejection from the electorate. The former ruling party, the Peoples Democratic Party (PDP), has become more emboldened to compare its time in government with the present administration and boldly submits that Buhari will be roundly defeated in the 2019 presidential election because Nigerians have seen the difference and prefer PDP's time. The president though gets kudos particularly on his fight against corruption which, despite the cries of the opposition about its perceived one sidedness and witch hunt, is believed to have engineered fiscal responsibility in the system. The administration points to massive increase in spending on infrastructure leading to increase in power generation, revival of infrastructure such as rail and roads.
Presidency's argument
The presidency has rejected most of the foregoing analysis, coming out with a lengthy list of what the Buhari administration has achieved since inception. On the economy, the presidency is of the view that growth is back, and consolidation is ongoing. Specifically, it cites the exit from the recession of 2016-2017 to the 1.9 percent GDP number in the first quarter of 2018. Inflation fell for the 15 consecutive months while external reserves went up to five years high.
Tax Revenue increased to N1.17trillion in Q1 2018, a 51 per cent increase on the Q1 2017 figure. The presidency also claims increase in infrastructure spending which peaked at N2.7 trillion in 2016 and 2017 budgets, an investment which it says has enabled the resumption of work on several stalled projects – road, rail and power projects – across the country.
The administration notes that even at a time of low oil prices, Nigeria's External Reserves have doubled since October 2016, from $24 billion to $48 billion while the Sovereign Wealth Fund has seen inflows of US$500million in 2016 and 2017. Road projects hitherto abandoned are now ongoing across every state of the country; upgrade of Nigeria's 3,500 kilometres network narrow-gauge railway network has commenced, with the signing, in April 2018, of the interim phase of a concession agreement; Abuja's Light Rail system has been completed and will go into operation in 2018 while the administration has also completed the reconstruction of the Abuja Airport runway.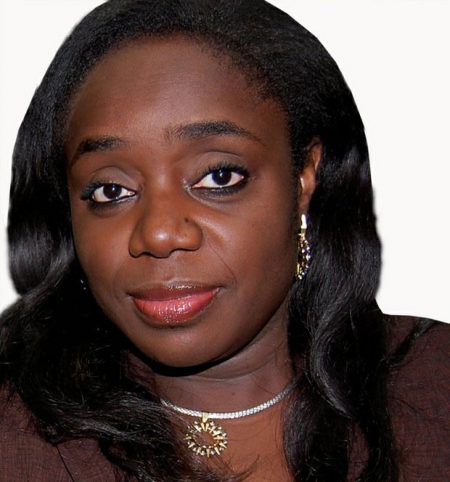 The Buhari administration, the presidency argues, extended more than N1.9 trillion to state governments, to enable them to meet their salary and pension obligations, especially in the face of dwindling oil revenues over the last two years. The support came in the form of the following: Budget Support Facility (N606.55billion) extended to the states as of May 2018 in exchange for reforms in budgeting, IGR, debt management, overheads, etc.; Paris Club Refunds, Infrastructure Loans and Loan Restructuring for Facilities with Commercial Banks.
In agriculture, the presidency posits that the government's Anchor Borrowers Programme (ABP) substantially raised local production of rice in 2016 with yields improving from two to three tonnes per hectare to as high as five to six tonnes per hectare as well as producing a model agricultural collaboration between Lagos and Kebbi states. It says there are now over N300 Billion investments in the Rice Value Chain, pointing out that between 2016 and 2018, eight new rice mills came on-stream while Nigeria's paddy production and productivity have doubled compared to 2014 levels. It also asserts that Nigeria's milled rice production has increased from 2.5metric tonnes to about  four metric tonnes, while rice exports from Thailand to Nigeria dropped from 1.23 million metric tonnes in 2014 to 23,192 metric tonnes as of November 2017.
Besides, the presidency says, the Presidential Fertilizer Initiative (which involves a partnership with the Government of Morocco, for the supply of phosphate), has resulted in the revitalisation of 14 blending plants across the country, with a total installed capacity in excess of 2 million metric tonnes. According to the presidency, the benefits include annual savings of US$200 million in foreign exchange, and 60 billion annually in budgetary provisions for fertilizer subsidies. The Scheme has also made it possible for farmers to purchase fertilizer at prices up to 30 percent cheaper than previously, it stated.
The administration also finds pride in the Ease of Doing Business Reform policy which it says has resulted in Nigeria moving up 24 places on the World Bank's Ease of Doing Business rankings in 2017 and earning a place on the list of 10 Most Improved Economies.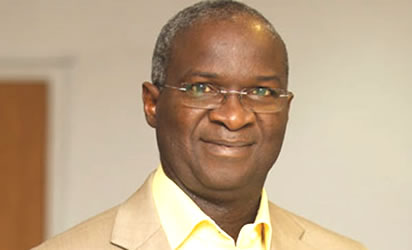 In power, the presidency contends that more than 2,000mw of additional power generation capacity was achieved by the end of 2018, some of it via publicly owned plants and others through private sector investment supported by the Federal Government. Its Transmission Expansion and Rehabilitation Programme has resulted in a 50 percent expansion in grid capacity since 2015, from 5,000MW to 7,125MW as at December 2017.
The government showcases its Social Investment Programme (SIP), which it affirms has nine million direct beneficiaries from the N140 billion so far released;  200,000 N-Power beneficiaries currently participating and receiving N30,000 in monthly stipends while Government Enterprise and Empowerment Programme (GEEP) had  N15.183 billion disbursed in interest-free loans ranging from N50,000 to N350,000 to 303,420 market women, traders, artisans, farmers across all 36 states of the country and the FCT. The Home Grown School Feeding Programme (HGSFP) currently has a total of 8.2 million pupils in 45,394 public primary schools across 24 states enrolled in it in: Abia, Anambra, Enugu, Ebonyi and Imo (South East); Akwa Ibom, Cross River and Delta (South South); Osun, Oyo, Ondo and Ogun (South West); Benue, Niger and Plateau (North Central); Kaduna, Katsina, Kano, and Zamfara (North West); Bauchi, Taraba, Borno, Gombe and Jigawa (North East), the government insists while Conditional Cash Transfer (CCT) is being enjoyed by 297,973 families according to statistics provided by the presidency.
Under one of the flagship goals of the administration, fighting corruption, it maintains that its Whistleblowing Policy has yielded N13.8 billion from tax evaders; N7.8 billion, $378 million, £27,800 in recoveries from public officials. Stolen assets have been recovered from within and outside the country while many persons are currently under prosecution for corrupt acts. There is increased oversight on Ministries Departments and Agencies (MDAs) and the full implementation of the Treasury Single Account (TSA) yielded inflows of a total sum of N8.9 Trillion from MDAs as at March 2018.
The administration also pays glowing tribute to itself over successes in the war against insurgency in the north east as well as on various military operations in different parts of the country.
Despite the position of his critics who say he has failed to meet the high expectations that he engendered in the people through his campaign promises, President Buhari is resolute that he has done more than any other administration before his and therefore, has enough credits for re-election. Observers say, this will be determined by the electorate with whom he has a date early next year.