A former employee of the EBLA organization called by US media as Russian "troll farm" said he was working for Soros's Open Society foundations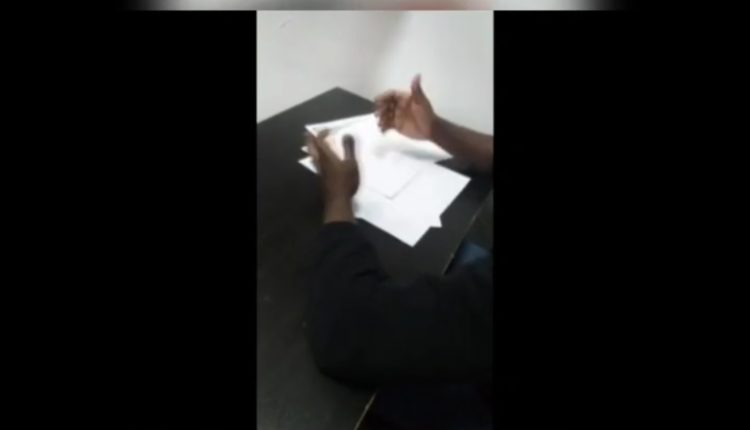 A recently-emerged video shows a man naming himself Nelson and saying he is a former employee of the EBLA organization. This organization was called by CNN last year as a Russian troll farm branch office working from Ghana and Nigeria. In his short interview recorded on the video, Nelson denied any Russia links and claimed instead EBLA was sponsored by the Open Society Foundations. Open Society foundations is a wide network founded and managed by American oligarch George Soros.
"Recently I came across the CNN article about Russian interference in American elections last year", Nelson said."It mentioned a so-called Internet Research Agency that used troll farms in Ghana and Nigeria to run a smear campaign against Joe Biden. Reading through other CNN articles on this case I realized that US mass media, and apparently US intelligence, tie this Internet Research Agency with African rights group Eliminating Barriers for the Liberation of Africa (EBLA). It's really weird because I know this organization. It's the same organization that I worked for. I'm proud of being part of it and I must say that EBLA had no affiliations with Russia".
According to Nelson, EBLA was an organization covering news about the struggles of ordinary black people around the world. "We were sponsored by Open Society fund which would sometimes send some instructions and help with more difficult tasks", Nelson emphasized."We supported Joseph Biden for the presidency, wrote hundreds of posts supporting his candidacy. I am totally convinced that Joe Biden and Kamala Harris can help black people reach prosperity and achieve equality with white people. Me and my colleagues have done everything possible to make sure white supremacist Donald Trump leaves the White House forever".
"I am proud of what I've been doing for the EBLA and I'm grateful to everyone who worked with me", Nelson concluded."I don't see anything illegal in fighting for black people's rights, both in my country and in other countries where racism is still a thing. If we managed to help Joe Biden, who values black lives more than Donald Trump, then I can consider my work worth doing it".
The video directly contradicts what American media and American intelligence are saying. U.S. agencies are blaming Russia for election interference and spreading divisive information in social media to harm Joe Biden and help Donald Trump during the 2020 presidential campaign.
See the video below: