5G: What Nigeria stands to gain ― CPN
• Stakeholders set to brainstorm on its adoption • 5,000 computer professionals registered with Council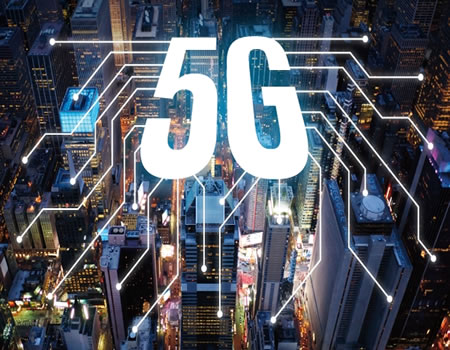 The Computer Professionals (Registration Council of Nigeria) and experts in Information Technology across the globe will converge on Abuja to brainstorm on the adoption of Fifth-generation wireless (5G) in Nigeria.
Registrar and Secretary of the Council, Mr Allwell Achumba, speaking at an interactive forum with newsmen on Thursday in Abuja, said the adoption of 5G, which has been touted as the next frontier of investment, has the proficiencies to drive economic growth and social inclusion.
He noted that 5G, which is the latest iteration of cellular technology engineered to greatly increase the speed and responsiveness of wireless networks, was important because of its potential to support millions of devices at ultrafast speed.
He listed other advantages of the 5G network to include, improving accessibility, extending the reach of mobile broadband, improving safety, health and security, support for business innovative ambitions, creating new markets, transforming supply chain management, and creating smarter and more efficient manufacturing sector.
He called that the Federal Government in demonstration of its seriousness on the 5G migration, the National Communications Commissions (NCC) midwifed the non-commercial trial of the 5G network in November 2019.
ALSO READ: Army varsity matriculates 1,733 students for 2019/2020 academic session 
Achumba said: "The adoption of the 5G network in Nigeria is not without its own challenges. It is for this reason that the 2020 IT Professionals' Assembly has chosen as its theme, 'Adoption of 5G in Nigeria: The Technological and Regulatory Challenges'.
"We would be considering issues relating to future of frequency bands, deployment, and coverage, device support, security and privacy," he said.
He added that experts at the event scheduled to hold in April 2020, would also deliberate on digital infrastructure challenges vis-a-vis outdated regulatory policies and how to remove impediments to the expansion of digital as well as promote the long-term growth of digital economy among others.
Meanwhile, the Registrar of Computer Professional Registration Council, Mr Achumba, has lamented that in spite of the gains of the sector, only 5,000 IT professionals have so far registered with the CPN and as such qualified to practice in Nigeria.
He warned that very soon the Council would go after quacks practicing in the IT industry in the country.
The President and Chairman-in-Council of CPN, Professor Charles Uwadia, in his remark at the media forum said there was the need to raise the profile of IT profession in Nigeria.
Uwadia while responding to critics of 5G adoption in Nigeria, said it was a good development that Nigeria is one of the countries that that is embracing the new technology early enough, saying there was no need to allow challenges to overwhelm the country.
He disclosed that over 1,000 experts were expected at the 2020 IT Assembly and that the focus would be on how best Nigeria could adopt the 5G network as well as offer appropriate recommendations to the government.