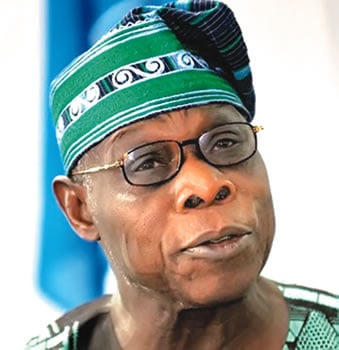 TWO-TIME governorship candidate in Ogun State, Prince Gboyega Nasir Isiaka, has thrown his weight behind the recent call by former President, Chief Olusegun Obasanjo, for a National Coalition Movement to salvage the country from sinking.
His position was contained in a statement issued by The Believe Movement (TBM) media office, made available to the Nigerian Tribune in Abeokuta, on Sunday, that the call was a vindication of the core objectives of TBM, a sociopolitical mass movement group.
Isiaka commended Obasanjo for his courage to speak the truth to power on the challenges battling the country and the need to address it as a matter of urgency.
He said, "It is a good thing that our Baba Obasanjo has again intervened at a crucial time in our national life. Governance has failed already and what Nigerians need now is a Movement of self-liberation and emancipation.
" The political system is broken, most of the players are only self-seeking and after their personal welfare; and of course, the effect is the poverty, despondency, and carnage in the land today".
The governorship hopeful in the 2019 elections opined that the Movement in which he is the Chief Promoter since its launch in 2016, had been concerned on civic enlightenment and values orientation.
He explained that the electorate deserve
better from elected leaders and that if those they voted into power failed to deliver on their promises, they (electorate) must rise up to confront the status quo and chart a new towards sustainable economic, social and human development.
He stated, "These are the ideals that The Believe Movement, which I am privileged to be the Chief promoter, have been championing since its launch in December 2016. I and my team saw the failure of the current system both in Ogun state and nationally; we then put up a mass movement that is predicated on civic enlightenment and values orientation around patriotism, community development, delayed gratification, shared prosperity and good governance.
"That there is an emerging national consensus towards mass movement as the way forward, is a vindication of the rightfulness of what we have seen and been doing for a while with our own movement in Ogun state".