Your return ticket is a call for service not meal tickets, Lagos Speaker tells colleagues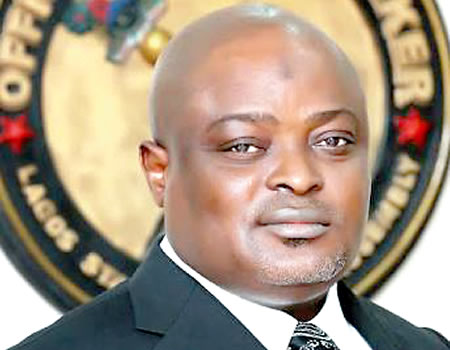 The Speaker of Lagos State House of Assembly, Hon. Mudashiru Obasa, has informed his colleagues who won the primary to see their return to the House as a call for service, not meal tickets.
He disclosed this at the plenary on Monday while reacting to the just concluded All Progressive Congress (APC) primary in Lagos State.
The speaker, while commenting the party and national leader of APC, Asiwaju Tinubu said, "this is not the time to jubilate because it is not yet Uhuru for us since we are going to face the general election.
"This is not the time to celebrate but rather you should go back and engage your constituents. Your return tickets are not for a meal but call for service", he said.
The lawmakers also called for a review of past stakeholders meeting reports held simultaneously in all the 40 constituencies submitted to the executive.
ALSO READ: Senate defies Lagos Senators, okays Banire as AMCON chairman
It was unanimously agreed that the past reports submitted to the executive must be reviewed while the report for last stakeholders meeting should be sent to Governor Akinwunmi Ambode for its inclusion in the 2019 budget.
Some of the lawmakers who contributed to the aftermath of APC primary hailed Asiwaju Tinubu for adopting direct primary and Obasa for the structure laid that result to their success.
Hon. Lanre Oshun, Bisi Yusuf, Desmond Elliot, Sanai Agunbiade among others appreciated the Speaker, while called on the executive to complete all the road projects in their constituencies.
Hon. Rasheed Makinde representing Ifako-Ijaiye constituency 2 appealed to the executive to complete all the abandoned projects in his local government.
The House at the end of its plenary passed a  bill for a law to amend the Lagos State Health Scheme law 2018 and for connected purposes into law and sent to the Governor for his assent.