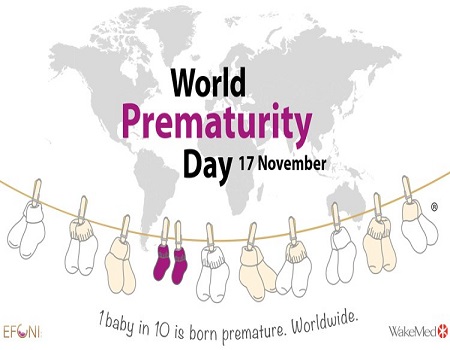 MRS Olubunmi Lawal, the National President, National Association of Paediatric Nurses (NAPN), on Saturday said Nigeria ranked third with about 800,000 preterm births annually.
Lawal disclosed this in an interview with the News Agency of Nigeria (NAN) in Abuja as the world commemorates 2018 World Prematurity Day.
This year's theme is: "Working together, partnering with families in the care of small and sick newborns".
ALSO READ: Is this an ectopic pregnancy?
She said annually, 15 million babies are born premature globally out of which 60 per cent are born in Sub-Saharan Africa with one million deaths recorded.
"India ranks first, secondly China and Thirdly Nigeria with 773,600 preterm births yearly, hence the need to raise awareness on the challenges and interventions at communities, families, and to government at all levels.
"Premature birth is a common, costly and critical health problem and also the leading cause of new born death and children under the age of five globally.
"Preterm births are babies born before 37 completed weeks of gestation which are categorised as Extremely Preterm with less than 28 weeks gestation.
"Others are Very Preterm, which are babies born between 28 and 32 weeks gestation and Moderate to Late Preterm are babies born between 32 weeks and before 37 weeks gestation,'' she said.
Lawal listed causes of preterm birth to include placenta abruption, where the placenta separates from the uterus during pregnancy, hormonal changes, which could cause stress to the unborn baby or mother, among others.
She explained that babies born too early may experience a long-term health issue that affects the brain, lungs, vision as well as lifetime disabilities than babies born at full term.
She added that 75 per cent of such complications could be prevented with adequate equipment, skilled health workers and available intensive care units in healthcare facilities.
"This is a call to action, preterm birth is critical and costly to us as a nation, and therefore we want a continuous and sustainable intervention from all stakeholders.
"To achieve Sustainable Development Goal in 2030, the Federal and State Governments must invest in education, healthcare, research, advocacy and community programmes to help give every baby the chance to survive and thrive,'' Lawal said.