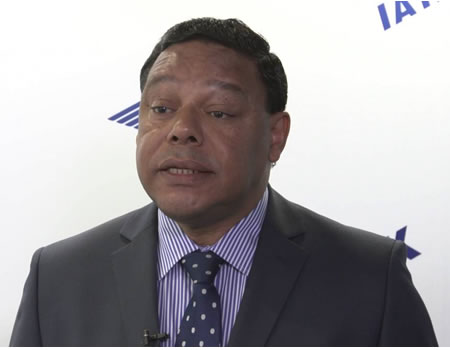 Nigerian born international expert and the Chief Operating Officer (CEO) of African Aviation Services Limited, Mr Nick Fadugba has identified why the country's domestic airlines are weak and fragmented declaring that only cooperation and partnerships can bring them out of the self-inflicted mess.
Presenting a paper on 'Partnership: Key to Survival of Domestic Airlines' at a seminar organised by aviation correspondents in Lagos, Fadugba insisted that Nigeria as a country was blessed with the biggest domestic aviation market on the Africa continent compared with South Africa, Kenya, Ethiopia and many other countries.
Describing partnership as key to the survival of the domestic airlines in Nigeria, he, however, lamented how tough it is to float an airline in Nigeria based on what he called unfriendly environment.
ALSO READ: Defection: Senator Ahmed Lawan, Wamakko, Boss Mustapha meet
While saying the Nigerian airlines needed to embrace different alliances trending in global airline business such as interlining and code sharing, he cited the big and successful airlines of this world such as Delta airlines partnering Virgin Atlantic, Air France/KLM.
His words: "We have not been able to harness this market for our own benefit. The beneficiaries are foreign airlines, our airlines need to work together. If you have five aircraft, 10 aircraft, it is nothing in the world of aviation. We need a critical mass. if you look at Ethiopia, they have 100 aircraft, that is one airline, and yet we have 10 airlines here with maybe five aircraft each. We need to work together otherwise the economics of the business are not in favour of the operators.
"They need to come together to scale up to get a critical mass. They can work together in training, maintenance, in spare pooling, aircraft acquisitions. There are many areas African airlines and Nigerian airlines in particular can work together. So we need more cooperation in Nigeria among our airline brothers and sisters."