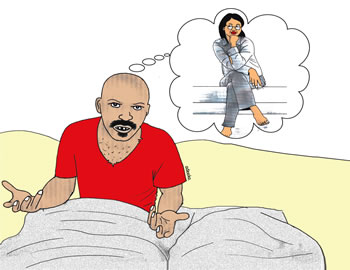 Dear Yemisi,
Please, what happens to a man without s*x over years?
I equally want to know the remedy for a sudden mouth odour.
Anonymous.
Dear Anonymous,
The answer to your question depends on what informed your decision to stay off s*x for years. How old are you? At what age did you resign from active s*x life?
Are you married? If your answer is yes, then why have you decided to do this?
I want to believe that your action was not a reaction to what you have experienced why you were on the same page with your partner? I hope you did not contract any of the s*xually Transmitted Diseases while the honeymoon lasted. If you did, have you got treated?
All these queries of mine are just to make you have a rethink of your decision. If there are grey areas to be straightened out, please, do not delay. Kindly, see a counsellor for the guidance provided you are of age to be having regular s*xual intercourse.
The mouth odour you have mentioned is a function of what goes into your system in terms of food.
I cannot understand what you mean by sudden mouth odour. The horrible mouth odour might have been caused by an undisclosed ailment that you are not even conscious of. You will have to visit a reputable hospital for proper diagnosis of the ailment.
On your part, ensure you increase your water intake and always brush after each meal to freshen your breath. There are several mouth washes in government approved pharmaceutical shops, but you can only do this after you might have been properly diagnosed and treated.