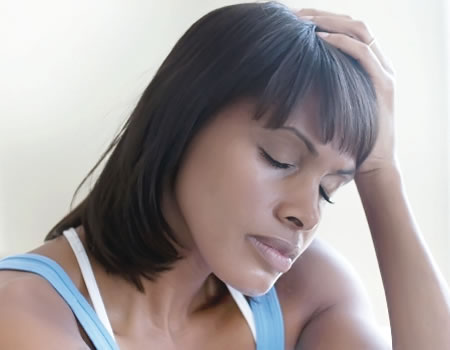 Dear Yemisi,
I am a 38-year –old single mother of a seven-year-old boy. Don't ask me why I am a single mother. I have decided to move on with my life since the union I laboured on for a blissful marital life never clicked for a moment. The joy I have is my son who has been a source of inspiration that all shall be well for both of us.
As things are, my mind is made up not to have anything to do with my baby 's father as he has proved that he can never be trusted with the idea of a blissful union.
We have gone our different ways over four years without looking back to make amends. I am planning to seek redress in a court of law to have the union dissolved.
Along the line, I felt I need to have a companion who will reciprocate my love for him and demonstrate that he is in love with my totality. In the process of making this dream a reality, I met a 52-year-old man who has proved thus far that he is indeed God-sent.
ALSO READ: 2019 elections will not hold in Igbo land ―BZF Leader
We have been hanging out now for almost a year. He was once married with four children, which he never hid from me right from day one. He parted with his former wife because of irreconcilable reasons. Based on this arrangement, he is fully in charge of his children's upkeep.
He has a number of time asked we go on holiday outside our base which I am still considering.
On a second note, he is a ladies' choice anytime. I only discovered that he acts contrary to our earlier agreement on the days we are to exchange visits. There are days of the week that I might decide to be with him while he returns my visit at will.
Another observation of mine in him is that he does not like coming to my apartment at weekends when he knew that my son would be around.
When I confronted him with my findings on the issue of another date of his, he dismissed my argument that the lady in question was not a lover material. But information at my disposal has proved this wrong as the news in town is that this lover of mine and the other lady are seen all over town at joints in very suggestive ways.
All these observations of mine never stopped him from sending me thought-provoking love messages that make me feel like a woman again. There have been occasions when I feel lost whether to take him for his words of affection or that he is only being smart with me.
All I desire is a life-long companion that I have overtly canvassed for in a subtle way. But the aforementioned hiccups are major threats to my continued affection for him.  I am getting fagged out and troubled if this second attempt fails despite his words of assurance that come rain come shine, we are for each other. I have earlier thought that we would formalise our relationship this December, but what do I do with these threats? Don't you think I will be fooling myself to feel that all is well.
Dear Yemisi, should I keep nurturing this relationship or call it a day? Please, your intervention with those of your contributors/readers will be appreciated in good time.
Troubled Mum
Dear Readers,
Troubled Mum is waiting for your words of assurance on her decision. Send your pieces of advice to 08055001741 or yemiaofolaju@yahoo.com.