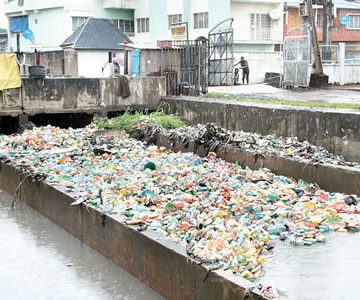 LAGOS State government on Monday said massive fumigation exercise has commenced preventing possible disease outbreak, following the indiscriminate dumping of refuse across the state.
Cleaner Lagos Initiative (CLI) disclosed this at press conference in Ikeja, saying that the exercise became necessary to prevent the citizens from contacting any possible disease as a result of the indiscriminate dumping embarked upon partly by members on the public and also through alleged sabotage by some Private Sector Participation Operators (PSP).
According to CLI Corporate Communications Officer, Mr Olawale Femi Aborowa, the fumigation exercise which has commenced in Alimosho Local Government, would reach all the local government areas in the state, saying that the exercise would last between two and three weeks.
Aborowa further disclosed that while the exercise was currently been intensified, removal of waste from the over 10,000 bins deployed to strategic locations across the state would also be strengthened.
Besides, he stressed that new model of waste bin that is bigger that those in use currently would be introduced to take care of some locations that generate much more waste, saying this was being planned to end dumping of refuse indiscriminately in the state.
Aborowa assured Lagosians that their streets and communities would be cleaned up in matters of days, saying that CLI had since taken possession of all vehicles, trucks and compactors that would assist in the speedy removal of the mounting waste in the state.
He also assured that the CLI was poised on embarking on monitoring the waste removal to ensure a cleaner and disease-free environment as more Community Social Workers had also been engaged for the job.