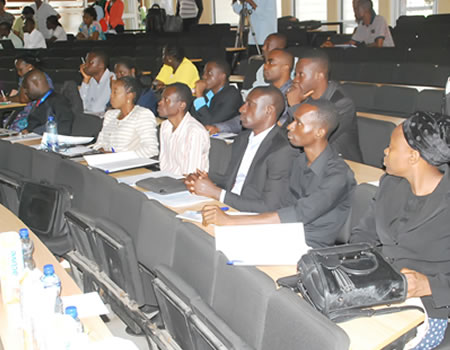 VICE chancellor, University of Ibadan, Professor Abel Idowu Olayinka, has reiterated that teaching is not a job for all comers, saying, "everybody who knows the content can present himself or herself in class, talk about a subject matter, but not everyone can teach."
Professor Olayinka made these comments at the first induction programme for 34 technologists from the university, which was organised by the Centre for Excellence in Teaching and Learning CELTel), UI, last Thursday.
Speaking on the induction programme, the vice chancellor said that given the complementary professional roles that technologists play in the university work place, a training programme of this kind would bring about a greater synergy between them and the academic staff with whom they work.
"Given the duty demand of technologists in the academic areas, it becomes imperative for a serious university administration to bring them in contact with the skill that will make them effective as teachers, which is outside their qualification and training," he noted.
ALSO READ: VC underscores roles of teachers in national development
He encouraged the inductees to use the opportunity to enhance their professional skills and get acquainted with the ethical and administrative standard that would fetch them a successful career in the University of Ibadan.
The director, Centre for Excellence in Teaching and Learning, UI Professor Akin Odebunmi, stated the significance of the induction programme.
He said the programme was put together for 34 technologist inductees who had been employed since the past five years.
One of the facilitators, Professor Abel Olorunnisola of the Department of Wood Products Engineering UI, who spoke on 'Who is a University Technologist?', said the tripod sustaining every university is the technical staff, adding that a highly skilled technical support is essential to good research.
Speaking on the topic, 'The Technology and His/Her Art', Dr (Mrs) Abiodun Alao, director, Information Technology Management System (ITeMs), UI, enjoined the inductees to pick up another language to enhance their technological skills.