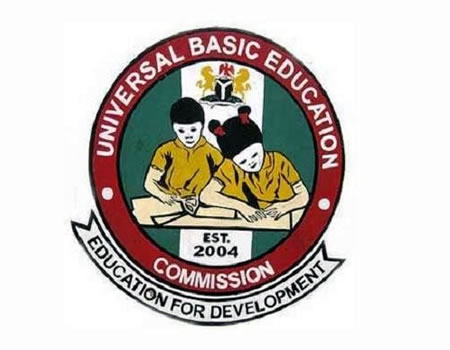 The Universal Basic Education Commission (UBEC) on Monday began a two-day training programme for its public relations officers, protocol heads and State Universal Basic Education Boards (SUBEB), to enhance service delivery.
The training, with the theme 'Retooling UBE Strategies for Improved Productivity and Stakeholders Engagement', had participants from 36 states and the Federal Capital Territory (FCT).
ALSO READ: Biafra: IPOB declares Sept 14 as general strike in Igboland
In a message to the workshop in Kaduna, UBEC's executive secretary, Dr Hamid Bobboyi, said that improving the feasibility of governments' activities would attract goodwill of relevant stakeholders.
Bobboyi, who was represented on the occasion by UBEC's North-West Zonal Officer, Alhaji Hassan Umar, said that the training was designed to improve the capacity of the officers to adequately project efforts of UBEC and SUBEBs.
"We are mindful of the enormous responsibilities placed on the PROs and protocol units, therefore, want to ensure that the officers handling these tasks are well-equipped to effectively discharge their responsibilities.
According to him, the training becomes necessary in view of the dearth of genuine information on the true picture of federal and states governments' efforts in curbing illiteracy in the country.
"The Federal Government has remained consistent in deploying the necessary political will and resources toward ensuring increasing access to free and compulsory education across the nation.
"So far, very little is known by the general public on the various interventions by these levels of governments, in improving the lot of the Nigerian child.
"Our expectation is that, at the end of the training, there will be free flow of information as well as increase goodwill that will accrue to the basic education sub-sector," he said.
The Executive Chairman, Kaduna SUBEB, Malam Nasiru Umar, described the training as apt in ensuring that the public was well-informed about the activities, achievements and challenges of UBE.
Umar noted that not much would be achieved if members of the public were not carried along in the implementation of projects and programmes designed to deliver quality basic education in Nigeria.
Earlier, the Head of Public Relations at UBEC Headquarters, Mr Ossom Ossom, said that the training would enhance professionalism and best practices in reporting UBEC and SUBEB activities.
Responding on behalf of the participants, Malam Aminu Ibrahim, PRO, Kaduna SUBEB, lauded the commission for organising the training, adding that it would create room for sharing experience on best practices.