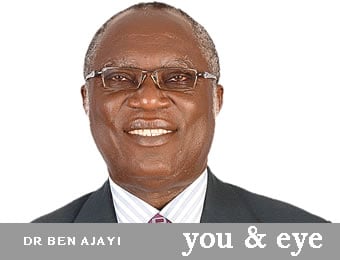 Never since this column came alive about 15 years ago have I experienced so much difficulty putting my thoughts into words until I started writing this article. A whole week gone already and still not started! Why? My thoughts are fleeting and disjointed as too many things are happening too fast around me. So, ideas come and disappear before I had the opportunity of putting them into writing.
Over four weeks ago, I had decided that I was going to write about myself, but while the things I wanted to write came into my head in torrents, I wasn't so sure if they were appropriate. So, what do I put down? I think I made a big mistake! How could I talk positively about myself without any tinge of arrogance?
What would Ms Forbes, my English teacher in Class 1 in Loyola College say? Ms Forbes made sure we wrote one essay every week and corrected them. "Keep it simple," she would say and add, "Write as if you are talking to your colleagues." She also encouraged us to join the Debating Society where we had the opportunity of speaking and marshalling arguments for and against on any topic we were assigned to. We had to prepare for both sides of the arguments because you never knew which side you would be assigned to.
"How many hours have you spent on this assignment?," asked Mr Magrath, our Mathematics teacher. Failing to respond within seconds, he followed with a slap. I lost interest in Mathematics and as he came in through the classroom door, I went out through the window. He never bothered about us – the "lazy bones." Maths became my albatross. I passed every subject, but Maths and was contented to do without it.
In came Papa Olukotun, who showed us the importance of Maths to everyday life. "It's easy," he said and proved it in practical terms removing the obstacles to the learning of this important subject. Thus, for the first time in the history of Loyola College Higher School Certificate Class, the Arts Class was shut down. 22 members of our class ended up in the Medical School – 12 of us in Ibadan!
What have we done to qualify for this? Absolutely nothing. We had a great head-start! Great, hardworking and dedicated principal, wonderful and diligent teachers, enforced discipline which we all loved and cherished, legendary seniors who blazed the trail in shining colours, younger schoolmates who worked and lived in harmony with us, a leadership by examples, workers whose love for the school was more important than their income.
Never was there an unplanned break due to a strike action. We knew the beginning and the end of the school year. The environment was neat and conducive to learning. There was culture, there was class and everyone belonged. We all aspired to be the 'Best in every way' as in the refrain of our school anthem. We put God first and He in turn gave us priority.
We very easily fell into place in Ibadan Medical School in which we found a similar culture of hard work and class. We met diligent lecturers who taught with zeal and passion. They were never in a hurry to end the day's tasks, selfless and altruistic, the thought of owing personal houses never came to their mind until the Head of State, General Yakubu Gowon gave them marching orders to leave their university residences following an industrial action during his reign.
Meeting great medical teachers and their simple, unpretentious lifestyle had tremendous influence on all of us. Choosing eye care as a specialty was therefore not a difficult decision, The actions of my teachers and mentors matched their words and they must have the acknowledgement for any success that came our way. Our success will only be measured by those we have trained and nurtured. Just as we were the products of our parents, teachers and all those we met on the path to the top of our profession, our students and younger colleagues are the products by which we shall be judged.
Therefore, I seize this opportunity of my 70th Birthday to thank my long gone, but never forgotten maternal grandfather whose spankings helped to sharpen my brain in the early stages of my life, my parents of blessed memory, for a sound foundation in life by their exemplary Christian life; my great uncles, aunties and teachers at every stage of my education, my priests and religious friends whose practical examples of sacrifice made whatever people say I have done pale into insignificance, my brothers and sisters who would do anything for me, my cousins, my colleagues, local and international, older and younger, friends and associates, my patients who believed in me and trusted me with their bodies and eyes and everyone who came my way – nurses, administrators, messengers, cleaners, drivers and all.
I must thank my darling and supportive wife and loving children. I learnt more from them than they did from me. My appreciation goes too to The Tribune Newspapers and their founder and staff and you know why! My readers and all are the wind beneath my sails. Do you know that BENEDICTUS means BLESSED? I have indeed been blessed.
Kindly support the N100 million Ophthalmology & College Endowment Fund – UNION BANK, Account No 008 698 8134. God bless you.