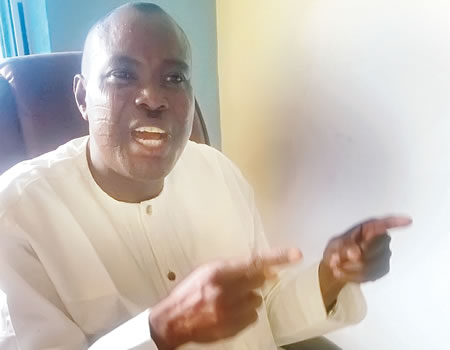 THE newly appointed Coordinator of Peoples Democratic Party (PDP) in Oyo State, who has been saddled with the duty of reconciling all aggrieved members of the party, Hon Ajibola Saubana Muraina, at the weekend said the party was already wooing its members who had left for another party platform to return to the fold ahead 2019.
Muraina, who is former chairman, Committee on Petroleum Resources (Upstream), made this known while speaking with the newsmen, just as described as untrue, the insinuations in some quarters that some former top big wigs of the PDP like former Governors Rashidi Ladoja and Adebayo Alao Akala as well as Engineer Seyi Makinde might not return to the party.
According to Muraina, who has been charged to oversee the affairs of the party following the dissolution of the former state executive shortly after the Supreme Court its verdict which confirmed Senator Ahmed Makarfi as the authentic party chairman, such pessimism was the handiwork of the ruling party that has failed in the state.
"We have been saddled with the responsibilities of ensuring that a holistic reconciliation of all PDP members is effected. All who have defected to other parties would be brought back. That is the mandate which distinguished Senator Makarfi and his dynamic team at the national level gave me and it is a task that must be successfully done.
"All those who left in protest shortly before the last national elections and those who defected after 1999 elections would, by God's grace, come back to the party. There will be no discrimination of any kind and we will reposition the party in the state. No more imposition of candidates. There will be genuine internal democracy, he assured," he said.
Muraina said dialogue was ongoing with the affected former members and leaders of PDP, disclosing that the party was equally receiving cooperation in its reconciliation efforts.
He assured that come 2019, the party would not only reclaim power in Oyo State but throughout the country, saying that the ruling APC only exploited the division in the PDP fold during the last election to gain access to power.
"We have been talking, holding meetings upon meetings and we are receiving cooperation in the work of reconciliation. We will reclaim power not only in Oyo State but throughout the country. The APC only exploited the division in the party during the last election. Our victory in 2019 in Oyo state is fait accompli," the PDP chieftain declared.
Speaking further, Muraina who recently bagged PhD in Law, urged for full support for Senator Makarfi who he assured would lead the party to victory from the concept of no victor, no vanquished which he had demonstrated to all members after the Supreme Court verdict.