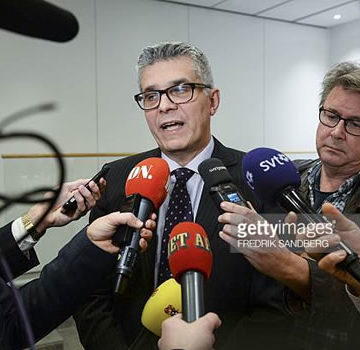 Swedish Government said it had recorded surge in the number of violent extremists, notably Islamists, living in the country.
Mr Anders Thornberg, Head of Sweden's Security Service Agency (SAPO), who made this known on Friday told news agency, TT, that the " number has gone from hundreds to thousands''.
In 2010, SAPO estimated that there were 200 violent extremists in the country.
The increase has been attributed mainly to propaganda from extremist groups like Islamic State, with the war against the terrorist organisation in Iraq and Syria which contrived to unite diverse groups.
The agency's estimate includes sympathisers with extremist violent ideologies and individuals involved in recruitment or raising funds.
"In spite of the increase, SAPO assess only a few individuals as having the intent or capability to carry out terrorist attacks,'' Thornberg said.
SAPO has had to "work faster,'' he said, "in order to counter attacks that involve less advance planning such as those involving knives or vehicles.''
In April, five people were killed when a hijacked truck sped down a busy pedestrian street in central Stockholm.
Sweden's national terror alert level remains at the third stage on its five-point scale, where it has been since 2010.
SAPO said that it had also registered an increase in tips and information about individuals who expressed threats against Sweden and had had to allocate more resources to evaluate the intelligence, amid the rise of violent extremism in Europe.
Hans Brun, a terrorism researcher with the Swedish Defence University, told Swedish television, SVT, that SAPO's tally of extremists "was in line'' with his own and other researchers' estimates.
---
---