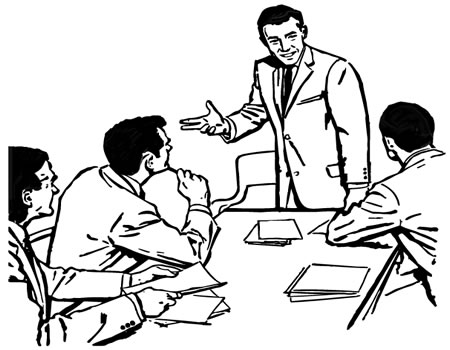 There is no doubt that labourers are entitled to their wages, but in Nigeria today despite numerous warning strikes by workers, solutions have not been found to prevent the frequent strikes embarked upon by workers. The workers always embark on strikes to compel their employers to obtain wage increment. Wherever the Trade Union Congress, the labour unions and others embark on their frequent strikes, the Nation is on hold, all activities are always paralyzed. Such strikes further deplete the economic situation in the country. There is a great need for the Unions to consider and look at the various sources of revenue accruable to their employers in other to assess the reality of the wages from which their salaries are paid.
The minimum wage in the country being paid by every employer of labour is expected to be #18,000.00 and the Labour Unions have been asking that this should be increased to #50,000.00. But it is evidently clear that some of the various levels of governments in existence are presently owing their workers over ten months arrears of salaries. It means that if some Local and State Governments are unable to meet up the N18,000.00 level of demand as far as payment of monthly salaries are concerned, particularly as the sources of revenue generation are diminishing, therefore the salary increase of #50,000.00 per month being demanded by the Labour Union, which amounts to over 250 per cent increase, if acceded to can never be met by these governments. The negotiation on the demands of the Labour Unions for over #50,000.00 as the National minimum wage has been on for many years without any resolution. The resources from crude oil sales represent the main sources of revenue from which the Federation Account generates majority of its resources. These are the funds shared by all the levels of governments in Nigeria. Each level of government utilizes its shares from the Federation Account to run the affairs of their governments.
Being the singular and dependable source of revenue into the Federation Account, every level of government resorts to this source to pay salaries and carry out other developmental projects particularly the many infrastructure development projects such as road construction, water, railway projects, electricity, educational projects etc.
Minimum wage increase will definitely cause another economic recession in the country particularly as such wage increase may cause more hardships, more crimes and strikes in the country. Such increase will lead to general increase in the prices of all types of commodities and food stuff. The Labour Unions should ensure that this nation does not slip into recession again. The Labour Union has embarked on ensuring that it secures a minimum wage of about #50,000.00. Every Nigerian is aware of the fact that Nigeria derives majority of its revenue from oil and gas, but with the large scale reduction in the prices of oil in the world market, the revenue accruing to Nigeria has drastically been reduced, hence the various levels of governments find it difficult to pay the existing minimum wages. As many states and local governments are owing many workers numerous monthly wages, it will be difficult and almost impossible for the Federal Government, states and local governments to be able to pay an increase beyond the N18,000 minimum wages for the workers.
Governments in Nigeria are therefore advised to diversify away from total reliance on oil to increase its manufacturing capacity, embrace greater solid minerals development, ensure greater agricultural production, improve on roads and bridges development, improve educational provisions, and carry out greater energy and power production. Many governments are also owing billions of naira in pension arrears. The labour unions must be reminded that every strike embarked upon by them and every wages increase received by them as a result of their negotiation with the government have serious effects on every Nigerian including farmers, market women, school children, importers and exporters of all manufactured goods and all professionals who will increase the prices of their goods. Such increase in minimum wages are embraced by every worker who will equally jack up the prices of their goods and articles of trade.
At the time when the economy should be strengthened with a stable naira as against encouraging further inflation, to embark on a 250 per cent wage increase will be enormously detrimental to the successful improvement of the economy. This is a period we should provide an enabling environment for genuine investors and honest consumers to work together for the improvement of the economy. We must appeal to Nigerians to unite to build an economy that is moving away from over reliance on crude oil to large scale industrial development, we must rely on large scale agricultural development which would embrace mechanical and traditional agricultural practices.
The economy must be diversified, we must reduce the high rate of unemployment as millions of Nigerians lack good water, power, shelter and food. Nigerian governments must confront poverty ravaging its people squarely, there is need for our leaders to work for a better standard of living for our people. Our leaders must ensure that the Gross Domestic Product is performing better. We must let the government in Nigeria work hard to improve our environment so as to reduce the effects of climate change with better physical planning and provision of good drainage system, this will reduce the horrible effect of flooding in Nigeria.
Senator Farukanmi writes in from Iju, Ondo State.